Unless you've been completely offline these holidays, you've probably seen this meme taking over the Internet as 2021 came closer to an end.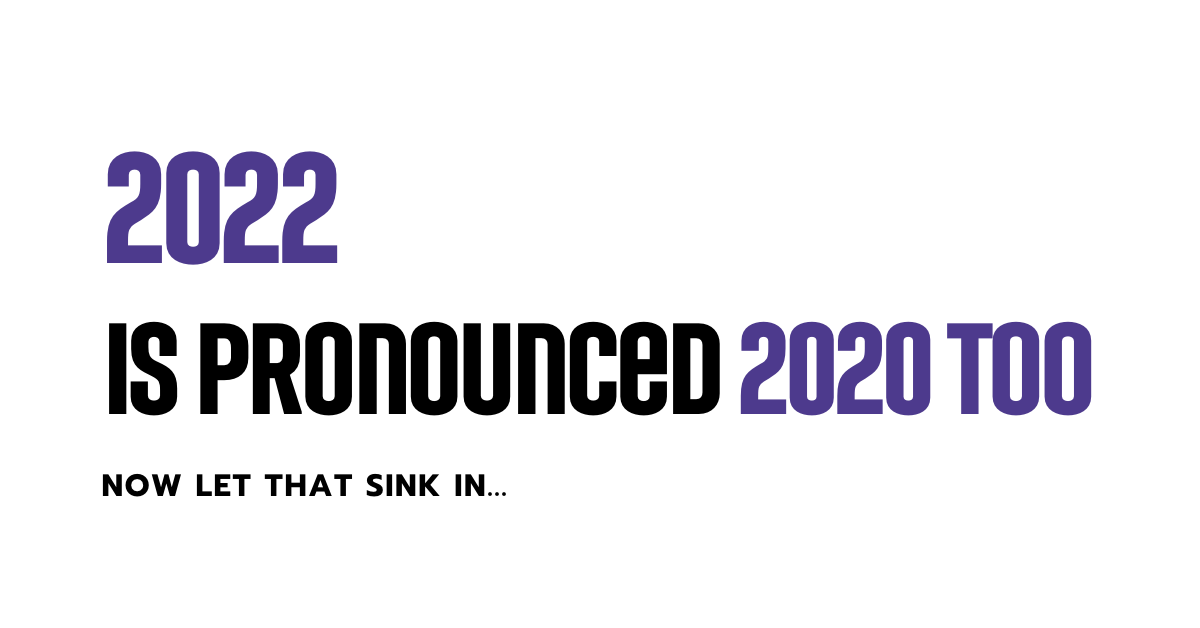 But if you're in the e-commerce business, that's not completely problematic, is it? On the contrary. Nothing has propelled this industry like the conditions of 2020. A few years ago, you could sell just about anything and win big. Competitors were few and far between, technology was extremely expensive, and access to products was relatively limited.
Fast-forward a couple of decades and you've got Amazon threatening… well, almost everyone, online shops sprouting like mushrooms in all countries around the world, China being the world's manufacturing powerhouse, and technology becoming increasingly affordable.
What's more, by 2040, 95% of purchases will be made online, estimates say. So no wonder e-commerce is still a land of opportunity for many entrepreneurs. Nevertheless, the myriad of exciting and positive changes fades in the face of today's complex challenges. 
Join us in exploring what major hurdles online shops will face in 2022, as well as which solutions can help them overcome them:
1. Cyber & Data Security
The foundation of any e-commerce consists of data and information, therefore security breaches are among the top challenges faced by online retailers. Technical issues, notably data-related ones can cause severe damage to businesses' both daily operations and brand image. 
Here's what you can do: 
Make sure you always back up your data, especially during major shopping events throughout the year. 

Be vigilant and install security plugins onto your website to prevent it from getting hacked. 

Incorporate online identity verification (one-time password, two-factor authentication, etc.) to consolidate your security measures.

2. Attracting the Perfect Customers
The way online shoppers consume content and communicate online is evolving at a rapid pace.
Both technology and social media made room for choice overload, making the average user easily distracted. Customers look up products both across Google and Amazon (or similar marketplaces) prior to making a purchase. They get their inspiration on social media where they can seamlessly check out. A majority of them place great importance on reviews, and we're now used to seeing customers finalizing their orders using all sorts of payment methods.
This leaves e-tailers in a dire need of determining who and where their audience is, as well as how to attract the right customers efficiently without killing their marketing budget.
Here's what you can do: 
Understand the definitory traits of your customers and make sure you are visible where your audience is paying attention and is more likely to engage. The more accurate your targeting is, the better your results will be.

Automate. Automate. Automate. From ad placement and budget allocation to descriptions and keywords, let smart algorithms optimize your results. PPC campaigns can be complex to set up, but if you opt for a solution, such as Retargeting, you can get your campaigns up and running in just a few clicks. 
Catch their attention. Forget about products that sell themselves, e-commerce is not telemarketing. You need to make an effort to differentiate yourself from your competitors. Enhance your ads' visuals using stickers, animations, or special frames, for example, to boost your results. 

3. Customer Experience (CX)
For an online shop, customer experience is everything. If customers have a great experience, they'll buy more, more frequently, and they will most likely share their experience with others, turning into genuine brand advocates. But getting CX right is not as straightforward as it might seem. The flow of your website, the way the pages are structured, as well as the use of personalized product recommendations based on each user's preferences are imperative. 
What truly makes for a good experience? Speed. Convenience. Consistency. Personalization. Friendliness. Creating real connections by making technology feel more human.
Here's what you can do: 
Keep your e-shop clean, simple, and easy to navigate. No one has time for ever-loading or crashing sites when there are so many alternatives out there.

Use personalized product recommendations… everywhere. Not only will your customers get suggestions likely to peak their interest, but they will also get them on a platter, thus ensuring a hassle-free experience. Bonus: adding personalized recommendations to the shopping cart and 404 pages will enhance your Average Order Value and get you out of unlucky situations that may otherwise drive customers away. 
Give pop-ups a try. As mentioned above, people need just a few seconds before their eyes and minds start to wander. To make sure your customers are not missing out on any crucial items or deals, implement pop-up campaigns that would make appropriate product recommendations based on visitors' individual shopping journeys. Similarly, you can use them to leverage gamification. By adding a Wheel of Fortune pop-up you can reward your visitors with surprise gifts or discounts in exchange for something as little as their email addresses. They will have fun trying their luck while you'll get more conversions.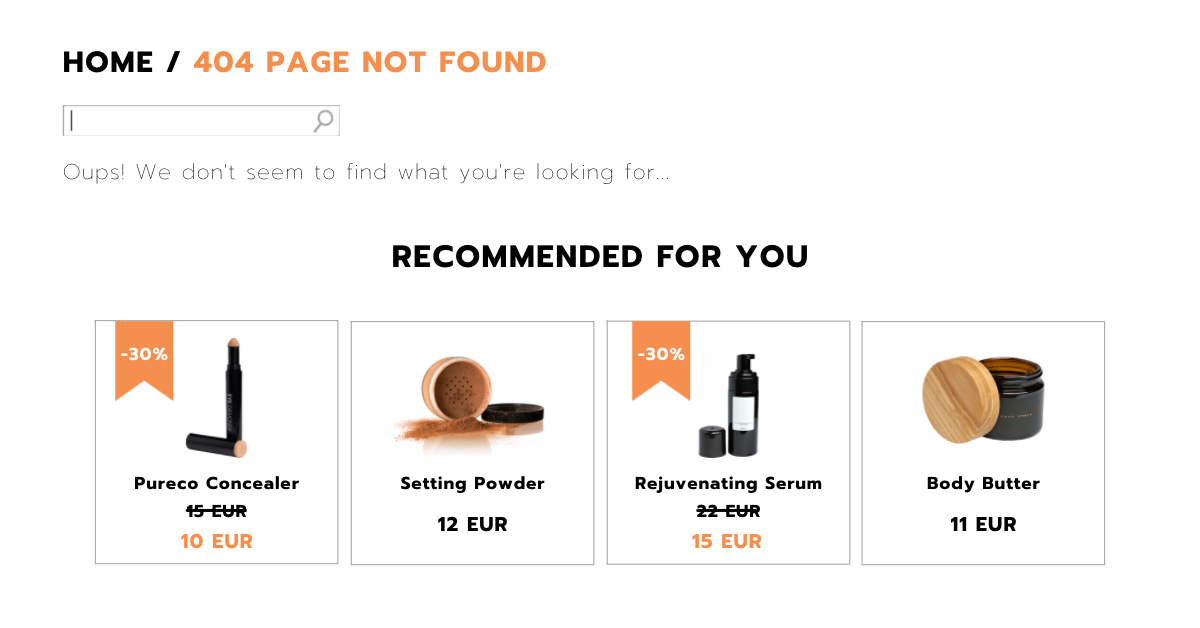 4. Customer Loyalty
Keep this in mind: it costs up to 5 times more to acquire a new customer than to retain an existing one. Similarly, the success rate of selling to a current customer is 60-70% compared to only 5-20% success rate of selling to a new customer. 
Customer loyalty is something all companies should aspire to by virtue of their existence. The point of any business is to generate revenue. The only way of doing so is by attracting and keeping its customers happy and coming back for more.
Here's what you can do: 
Count on personalization. Over half of the businesses that offer personalization see their customer loyalty skyrocket. Personalized newsletters and on-site product recommendations are a great way of luring your customers with made-to-measure item selections that have the highest likelihood of conversion.
Keep customers updated. Whether through SMS or Push Notifications campaigns, don't shy away from letting subscribers and loyal customers know about new products, sales promotions, or special discount codes, exclusively for them.

Aim for excellence when it comes to Customer Care. Clients may get happy when purchasing a great product, but they get ecstatic when the after-sale service is on point.
5. Price & Shipping
Many customers would be perfectly fine ordering 130 euro worth of items if the shipping is free, but if the products in their basket amount to 125 euro, they might go ahead and abandon their carts as soon as they realize they have to pay 5 euro for shipping.
This is the reason why many online businesses strive to offer their customers free shipping with purchases above a certain value or even a subscription-based alternative, such as Amazon Prime. But how does one bring down costs for shipping? 
Here's what you can do: 
Check what works best for your niche and customer base. Would you be better off using a subscription model? Then you can create exclusive deals for your VIP customers and popularize them through personalized newsletters. Would a certain time of the month give them lower shipping costs? In this case, you can send bulk SMS campaigns so that all your subscribers would know in an instant. You might also want to mention this in your PPC campaigns as well. Take different aspects into consideration and try out various strategies to see what works best for you.

Consider diversifying your network of partners. Is there a carrier that offers a cheaper rate that you haven't reached out to yet? Be sure to do your research and find the best possible solution for your shoppers.
6. Product Return & Refund Policies
Let's face it. When an online shop has a "no returns or refunds" policy, it makes shoppers suspicious, less likely to trust the e-tailer, and as such, less likely to make a purchase. When shopping online, customers want the flexibility of making a mistake that won't cost them. This is why many do check the return policy before going ahead and proceeding to payment. 
Here's what you can do: 
Give customers sufficient time and flexibility when it comes to their purchases. Customer satisfaction is essential, so giving your customers a bit more reassurance can definitely go a long way.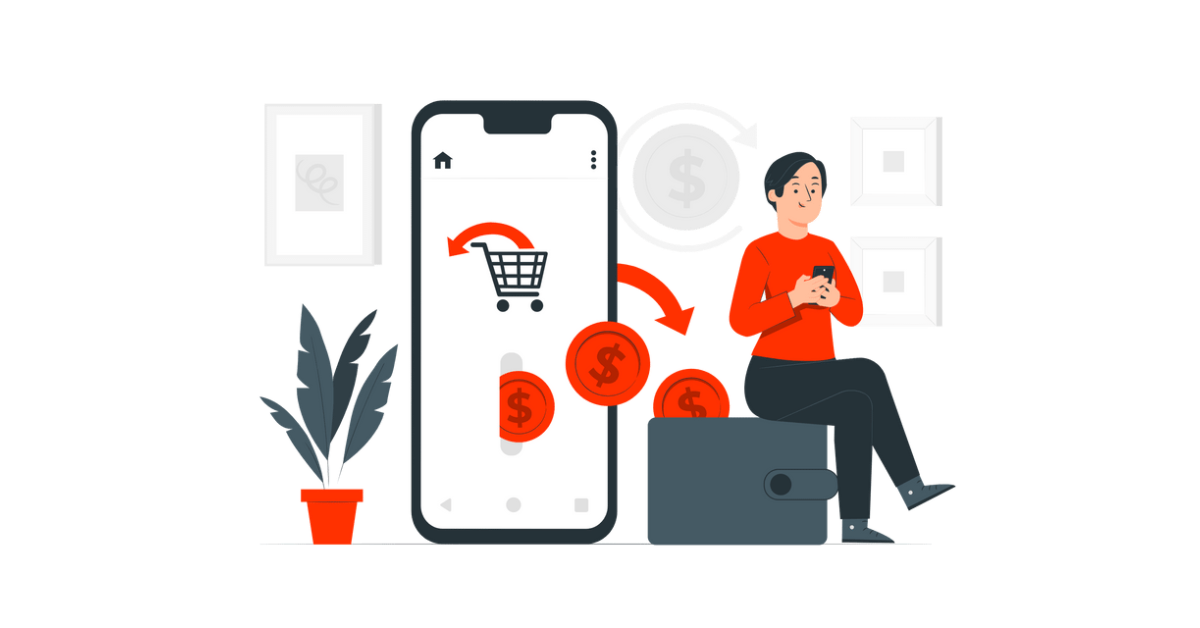 7. Choosing the Right Technology & Partners 
The growth of an online business can be accelerated or stunted by the technology it uses, as well as its partners. As new technologies emerge at an even faster pace than before, it has become increasingly challenging to understand who you can trust to help you flourish.
Here's what you can do: 
Thoroughly analyze your potential business and technology partners. How happy are other clients with their services? What's their vision? How often do they release updates? All these details can give you a better understanding of the potential synergy between your companies. 

Look into future opportunities. Could they still accommodate your needs once your business starts scaling? Bear in mind not all solutions are equal.

Find one-stop-shops. Running a business is challenging enough, so why not try to make the most out of time and resources and opt for all-in-one solutions? Using Retargeting, you can use all relevant marketing channels for your e-shop while saving time and resources since you no longer have to switch among countless alternatives and learn how to operate each of them individually. The user-friendly interface makes everything intuitive and consistent, while the AI and automation take the campaign results to the next level, even when it comes to e-commerce giants. Additionally, with features, such as the Roadmap, Retargeting directly involves e-shops in the feature development process, meaning the product stays a real-time reflection of clients' needs.
Now that you know what lies ahead of you this year, let Retargeting help you overcome these challenges with ease!