Beyond opening up a new revenue source for online stores, visual search could completely alter consumer behaviors and buying decisions. In a world driven by instant gratification, it can open the door toward "snap and surf" purchasing, streamlining the search interface. This provides a promising outlook for e-shops that develop their product listing ads and online catalogs for the visual web.
While still young, optimizing for visual search could greatly improve your users' experience, conversion rate, and online traffic. Yet images are often given very little attention by SEO experts, who generally focus more on optimizing for speed than for alternative attributes and appeal.
While it won't replace the use of keywords and the importance of text-based search, it could completely disrupt the SEO and SEM industry.
The wonders of the human's brain!
Today's image recognition technology can actually recognize multiple shapes and outlines contained within a single image to allow users to match to different objects.
Right now, this technology is limited. What companies are investing in is a visual search application powered by machine learning technology and deep neural networks.
The idea is to get machines to recognize different shapes, sizes, and colors in images the same way the human brain does. When we look at specific pictures, we do not see a sea of points and dotted lines. We immediately identify patterns and shapes based on past experiences. Unfortunately, we still barely understand how our minds interpret images, so programming this into a machine presents some obvious complications.
Visual search engines have come to rely on neural networks that utilize machine learning technology to improve its process.
Snap your next favorite pair of shoes!
So, what does this technology entail for users and businesses? Imagine being able to snap a picture of a product and that helping you find it online. For example, this technology could feasibly be used to snap a picture of a pair of shoes from a magazine or from a stranger and enable you to order them right there.
For e-commerce stores, visual search puts people very high in the funnel. With some unique images, product reviews and a good product description, you can entice buyers to make a purchasing decision on the spot.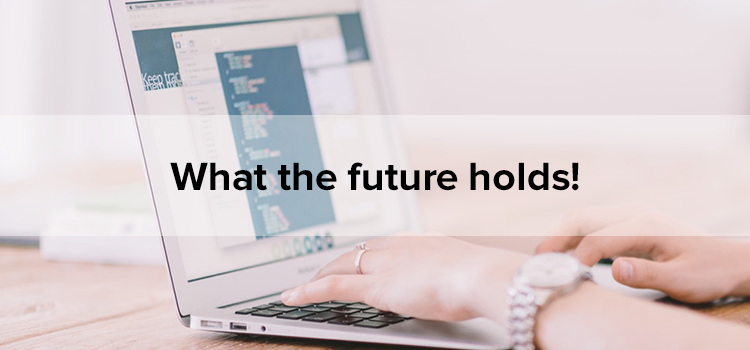 What the future holds!
In terms of optimizing for visual search, some of the most fundamental SEO practices will still apply. Also, it's important that images are displayed clearly and free of clutter so that visual applications have an easier time processing them.
Visual search will provide a new revenue stream for e-commerce stores and vastly improve the user's shopping experience. This could have a major impact on SEO and paid media, bringing back a renewed focus on image optimization, which has long been ignored by SEO practitioners.
This new frontier of search will only reinforce existing strategies for SEO and make the need to optimize for mobile search and your visual web presence more prescient.