The holidays are a great time to be a marketer! This holiday season is an especially exciting time to be in digital marketing, as specialists have predicted that e-commerce revenues will reach a record-breaking $100.7 billion by year's end. So the question becomes, how can you get in on the action?
How can you stand out from your competitors during what is predicted to be a record-breaking holiday shopping season?
Reconsider who you are targeting
During the holiday season, you have to position your brand and your products correctly to both new and old prospects. You'll have carefully considered how to remove obstacles from the buying process, as gift-givers may be less likely to jump through hoops if they don't really see the value.
You'll also need to consider where gift-givers gather their information to make purchase decisions. No doubt, some buyers are fulfilling wishlists, but plenty of others are looking for ideas on their own (or with a little help from their friends).
The interests of your prospects' friends and family are different, so different value propositions are warranted. While your target customer is most interested in your brand and products, those people giving gifts are much more likely to care about their own experience with the brand. That means less emphasis on the product itself and more emphasis on perceived value, shipping options, and overall accessibility.
Get their attention!
The reality is that this is a common practice for consumers to educate on their buying options and research to ensure that they're getting the best option at the best price.
It doesn't always have to come down to price, though. It's all about the perception of value, and there are a lot of factors that influence the value, including discount strategies, ease of purchase, availability, and brand among others.
As people search online, reviews also become more and more important because they are more easily obtainable than in-store. Including reviews on your own site can help deter people from visiting other sites to get the information they are looking for.
When people start browsing online, you risk losing them to other stores. Making the online shopping experience as seamless as possible helps you to retain the sale. This means not only being competitive but also providing a consistent experience.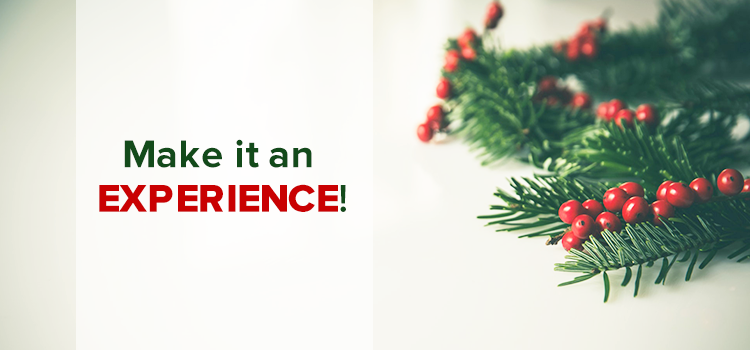 Make it an experience!
We talk about conversion rate optimization (CRO) year-round because it's supremely important. CRO has the ability to impact all avenues of digital performance. According to specialists, this year, consumers plan to spend the majority of their holiday budget online for the first time ever.
With the volume of consumers going online in a purchasing mindset, it's more important than ever to provide a seamless, well executed digital experience. And it isn't too late to make small adjustments that can lead to big improvements. Take into consideration a couple of things:
How easy is it to navigate and filter for products of interest?
What's the checkout process like? How many steps?
Do we accept several payment options?
How easy is it to pay for your items on mobile?
Does the mobile experience require the loading of several pages and a significant amount of typing?
With purchase habits trending upward in the holiday season, you'll want to make sure that you capitalize on website traffic while consumers are in the buying state of mind. If you receive traffic from gift-givers that don't normally shop at your store, they may not be familiar with your products, and it's especially important to keep it simple for new visitors that aren't loyal to your brand.