How many of you remember the days when you had one game on your phone and your family yelled at you about being addicted to the phone? Fast forward to present times and you can't walk down the street without at least one person posing for a selfie or someone not with his/her eyes glued to the phone screen.
Feeling hungry? No worries, take out your phone and you can order something! Long travel and need to kill some time? Thanks to your phone, you can stream all the video you can dream of.
Maybe you forgot to buy your friend a birthday present, or yourself a new outfit for the ensuing party. You can just find the perfect outfit on your phone during your lunch break.

Whenever, wherever…!
People are obsessed with their smartphones. We spend about 10 hours a day connected to an internet-enabled device and with them, we shop online. Which is why revenue generated through e-commerce and fashion e-commerce globally is huge.
Nowadays, consumers are literally spoilt for choice when it comes to shopping options and is so much more convenient to shop on your phone than it is to rush to a store after work.
Shop whenever, wherever you are, only with a little swipe or tap. A few days later and you'll feel like a kid at Christmas when you receive your order.
According to specialists, the annual growth rate of e-commerce will rise to 11%. And, the online fashion industry alone, from clothing and apparel to accessories and footwear, will explode to almost a trillion dollars by 2022.

Mobile, the secret behind online fashion sales
Mobile technology makes purchases easier and demands less time, meaning we can shop more. But, the amount of time people actually spend on their mobile phones has increased, dramatically, borderline on addiction. Remember the panic attack when you realize you left your phone at home?
The mobile phone addiction is oh too real in 2018, and the more time we spend on our phones, the more opportunities there are for us to be targeted by brands. While scrolling through Facebook, you'll see the products you looked at the day before, displayed proudly on your phone screen. Temptations are everywhere.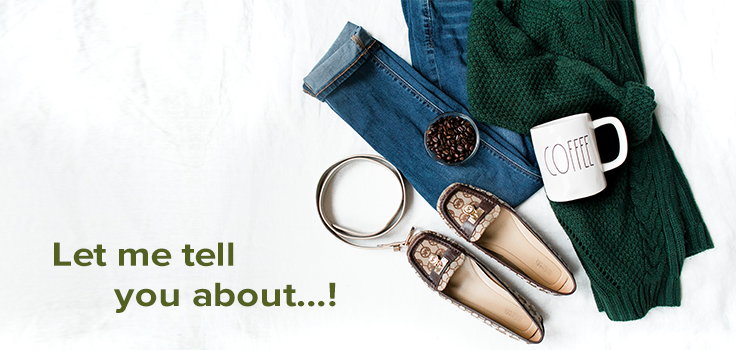 Let me tell you about…!
Word of mouth has always been a powerful way of generating sales, and today, word of mouth doesn't necessarily happen face to face. Influencers exert huge power when it comes to reaching new audiences, driving followers to act and buy. In terms of consumer shopping patterns, social media changed the way people shop.
About 30% of consumers are likelier to buy based on non-celebrity influencer recommendation, with Facebook and Instagram leading the way as the top platforms for influencer marketing. On top of that, 19% of consumer decisions are made after seeing a Facebook post. From Facebook's augmented reality ads to retargeting ads that seem to find us every time we search online, the opportunities to advertise are endless.

So, what's next?
And people don't just use their smartphones more than ever to shop, but more are purchasing smartphones than ever before. This means the global audience for e-commerce brands is increasing at a rapid pace.
Needless to say, the partnership between mobile technology and online fashion is growing. We'll continue to see a rise in shoppable content, where fashion companies create content specifically used to grant access to audiences to buy what they see, right when they see it.
Big online retailers currently create lots of creative and shoppable carousels for their Instagram stories. This is definitely a firm trend in the future of social commerce.
So, if the relationship between mobile technology and fashion eCommerce is only going to grow, could it be time for your business to capitalize on this trend that's here to stay?