The "Swipe Up" feature on Instagram Stories is a very popular way to get more traffic to your website. The option enables you to add a direct link back to your site, which your Stories viewers can then access by simply swiping up on your Stories frame. But, unfortunately, it is only accessible to those with 10,000 or more followers or a verified profile.
This feature truly is amazing, but with such high thresholds for access, not that many people and/or businesses can actually use it.
But that doesn't mean you can't use Instagram Stories to drive traffic. Until you reach that 10k follower milestone, here are some options to help you gain traffic from Instagram Stories without the "Swipe Up" link.
IGTV post with a link
Did you know that any link you include in your IGTV video description is clickable? Using your IGTV video description can be a great way to drive traffic from Instagram Stories. That's a good way to get the publicity you want without the "swipe up" feature because you can create an Instagram Story which swipes up to your IGTV video.
When people view the description, they can then click the active link. To do this, you first need to post an IGTV video, then, from the IGTV post options, select Add video to your Story.
Ask for a DM
Another way to bypass the "Swipe Up" feature but still generate engagement, and drive traffic from Instagram Stories, is to ask people to DM you.
Simple right? You can create a series of Instagram Stories based on your chosen topic, prompting viewers to DM you asking a specific question in order to get a link to a download or sales page.
Poll sticker
Instagram Poll Stickers are a great way to drive interaction on your Instagram Stories. But did you know that you can also use the Poll Sticker to interact with those who've responded to your poll?
For 24 hours, you can direct message those who've answered your poll, right from the poll sticker analytics. To do this, navigate to your story and swipe up to see the analytics on it. You'll see a list of people who've answered you, with a little paper plane icon next to each. Click on the paper plane to direct message them.
In doing this, you can offer more info, start a conversation, or even link to a relevant landing page.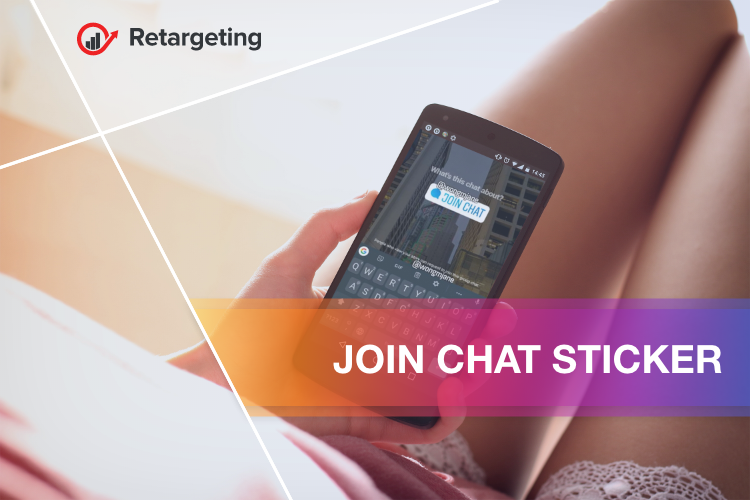 Join chat sticker
The "Join Chat" sticker is the latest addition to Instagram Stories Stickers. The option prompts your Story viewers to join in on a group chat with you (up to 32 people). And in addition to building community, this can also a great way to drive traffic without the Swipe Up link.
Every viewer who clicks on the "Join Chat" sticker will enter a request queue to join a group chat with you on. You can name the chat whatever you like, and you have control of who you allow into the chat.
The "Join Chat" option enables you to connect with those who are interested in having a deeper conversation with you about your specific topic.
You don't always need the latest shiny new toys to make the most out of your social media presence. And while it would be handy to have functions like 'Swipe up" links available to all, there are other options, other ways that you can use existing tools to create similar experiences.
Experiment with what you can use, and you may find ways to create even more engaging, interactive, entertaining options that can bring you that extra traffic.