The global mobile marketing market will be worth about 99 billion dollars by 2021, according to specialists. They've also predicted that the market will grow with about 28% annually. These numbers are impressive, but not surprising considering how much people use their smartphones.
These numbers show just how important the mobile channel is for marketers looking to engage their target audience. A well-developed mobile marketing strategy can help you attract a new audience. But most importantly, it can help you re-engage your customers and increase purchase frequency.

Micro-Moments optimized content
Mobile devices come in handy when you need to look up advice at the moment. You're more likely to use your phone to look up the relevant information, and instant, bite-sized answers will be of great help in this situation.
You probably won't be too keen on looking at charts and graphs or even videos that provide in-depth information on the topic. According to Google, these are called micro-moments, and business owners can leverage them to engage people who expect immediate answers and are likely to take action.

People perform searches based on:
   • What they want to know at that moment;
   • Where they want to go at that moment;
   • What they want to do at that moment;
   • What they want to buy at that moment.

You'll need to anticipate all of these micro-moments and what needs your customers might have beforehand. Then, create short content to answer those queries, so they can easily find the information they need on the go.

Personalized incentives and rewards
Sending out push notifications and text messages may be part of your mobile marketing campaign, but you shouldn't bombard your customers with generic marketing messages if you're trying to re-engage them. You could end up annoying those potential leads to the point of losing them.
In fact, a recent study found that 52% of consumers feel annoyed by push notifications. At the same time, the most preferred type of push notification was a personalized one. This means that people want notifications that are based on their preferences, behavior, and location. According to the same study, personalization can increase push notification engagement by 800%.
You can optimize your mobile marketing personalization efforts by sending out offers and rewards tailored to each user. In other words, incentivize your customers and make sure these incentives are relevant to each customer to increase their likelihood of taking action.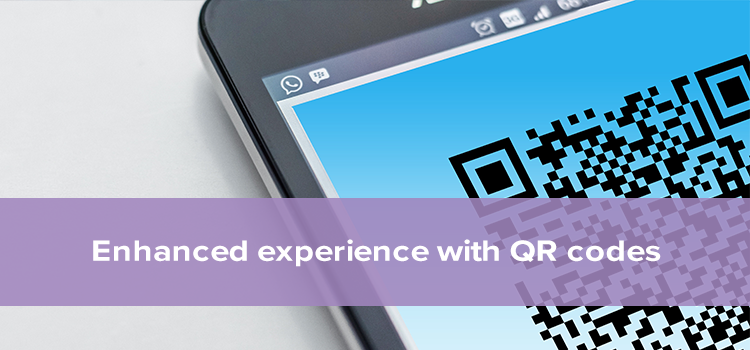 Enhanced experience with QR codes
QR codes are already popular in mobile marketing and enable quicker, more efficient service. This enhances the customer experience, making them more likely to re-engage with you.
You can use them to direct customers to a relevant landing page, whether it's to sign up for a contest or loyalty program, download your app, track a package, or view your latest deals. This minimizes the need to go through the whole process of accessing your website and navigating their way around it to land on the same page.
You can also provide QR codes that people can use to get your business details such as contact number. So they can quickly dial your number to connect with a relevant department. Or you can use them to provide on-request product upgrades, get user support, or opt-in for SMS registration. The idea is to ensure that customers can use the QR code to instantly accomplish certain tasks.