Luxury brands are built on exclusivity, brand heritage, and prestige. But brand loyalty is waning among upper-class shoppers. About 56% find themselves less loyal to brands than in previous years.
As consumers redefine luxury, brands need to move beyond traditional marketing in order to retain them. Here a couple of ways you can achieve that:
Connect with young high-end consumers
Speaking directly to young upper-class consumers will go a long way toward fostering loyalty. Generations Y and Z accounted for 47% of luxury consumers in 2018. And will represent 55% of the luxury market in 2020. Retaining this segment is key to continued business growth.
Engage on social media

: About 95% of Gen Z luxury consumers use social media to interact with their favorite brands. Create social media content and campaigns focusing on themes like aspiration to maintain an air of exclusivity. Work with influencers to shape their buying decisions. Leverage social commerce features such as shoppable posts and Instagram Checkout for a frictionless shopping experience.

Sustainability

: 64% of Gen Z luxury consumers are influenced by a sustainability mindset. Use responsibly sourced and eco-friendly materials. Highlighting their use in your marketing and emphasizing your efforts to lessen the environmental impact of your production. Prove you take environmentalism seriously by publishing a sustainability report.

Promote individuality

: Modern luxury consumers seek products that convey their unique personalities. Consider building an online personalization platform. This way, consumers can customize products themselves and see what the final product will look like as they make their selections.
Invest in collaborations
In today's fast-moving world, innovation is key to remaining relevant and building customer loyalty. One way to encourage innovation is through collaboration. Collaborations also increase brand awareness and the likelihood of luxury consumers to purchase.
Partner with brands

: To stand out and strengthen your brand appeal, focus on partnerships that are unusual and surprising. If your audience is comprised of millennials and Gen Z, focus on creating unique experiences by combining streetwear with luxury.

Release limited editions

: Offer your collaborative products as limited merchandise to create hype, visibility, and urgency. Your limited edition strategy should be driven by a big idea that's authentic and unique to your brand.
Luxury products quality
Product quality is a key driver of luxury spending. About 88% of consumers state that they buy luxury products due to their premium quality. Here's how you can showcase the quality of your products.
Showcase craftsmanship

: Craftsmanship is an important reason why people buy luxury products. Keep the focus on product quality by using one-of-a-kind artwork and strong designs that showcase creativity and technique.

Offer handmade products

: For a large number of luxury consumers, handmade equals well-made. Offer bespoke handmade collections or limited-edition products. Radiate authenticity by showing consumers how your products are made.

Provide particulars

: Consumers appreciate information on how and where products are made. Highlight quality by showcasing the materials and the precise methods used in production.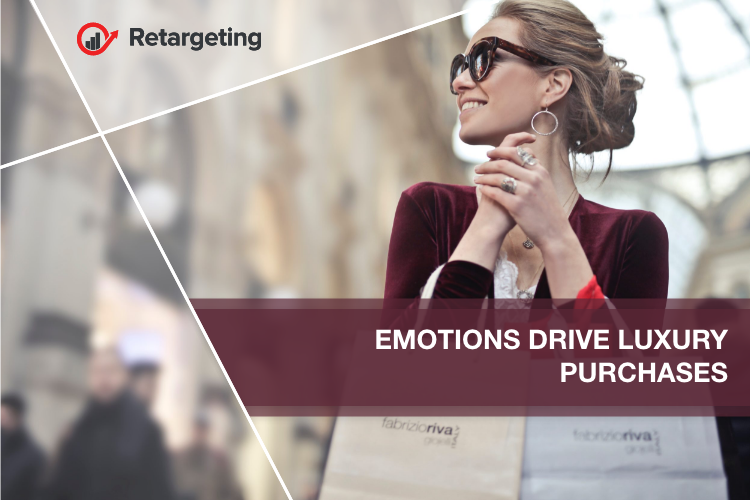 Emotions drive luxury purchases
About 59% of high-end consumers are predisposed to purchase from brands with which they have an emotional connection. On top of that, 53% will pay more for that connection.
Create experiences

: Form an emotional bond with consumers by giving them memorable experiences.

Use storytelling

: Your stories communicate brand values, heritage, tradition, and craftsmanship. Create relatable content by sharing real stories that put customers front and center.

Nostalgia

: Craft a blast from the past campaign to reach your audience on a whimsical level. Use vintage visual and verbal cues to recreate scenes, but don't be afraid to remix the story.
Out with the old, in with the new
As the meaning of luxury continues to evolve, brands must devise new ways to remain relevant and retain consumers. Embed values like serenity, vitality, and wellness in your offerings to deliver heightened experiences.
Maintain exclusiveness by reducing the number of entry-level products you offer, limit sales to a few times per year. Above all, remember that today's luxury shoppers are after the same top quality, but with a fresh new twist.