Did you ever think about hosting a webinar for your customers? No? Well, today we will tell you more about some great benefits of a webinar that will convince you to start planning one right after reading this article.
First of all, let's scratch a short definition of it for those whom are not familiar with this great marketing channel, but want to find out more about it.
A webinar is like a Skype session used for a professional purpose which allows you to connect to your audience through the internet connection for presentations, lecture, seminars and it gives you the opportunity to make it interactive because you can let your listeners ask you questions and also share your screen with them.
It can be a great, professional, engaging and also funny way to connect to your audience.
Now, let's talk about benefits:
1. Build a strong relationship:  people love to meet the human part behind the company because they do business with people, not with companies. This way you give them the opportunity to know you, trust you and as a result of this engagement, make business with you.
2. Collect feedback: a direct conversation with your audience can give them the freedom to express their thoughts and opinions about your presentation and you also receive the answers you need in order to improve your business. This is how you will understand their needs and you will know how to handle your future projects.
3. Gain new leads: promoting your webinar can bring you more and qualified leads – use Google, Social media channels,  Blog Posts, banners on your website and announce your subscribers through a newsletter (don't forget to encourage them to forward your newsletter to their friends). If people are interested in your webinar, you have a big chance to convince them to become your clients.
4. Educate your audience: you can drive your audience on the right way, by highlighting the features and the benefits. Sometimes people need some examples, some incentives to better understand what their next step should be in order to obtain the results they want. Make sure you are not focusing on your offer only.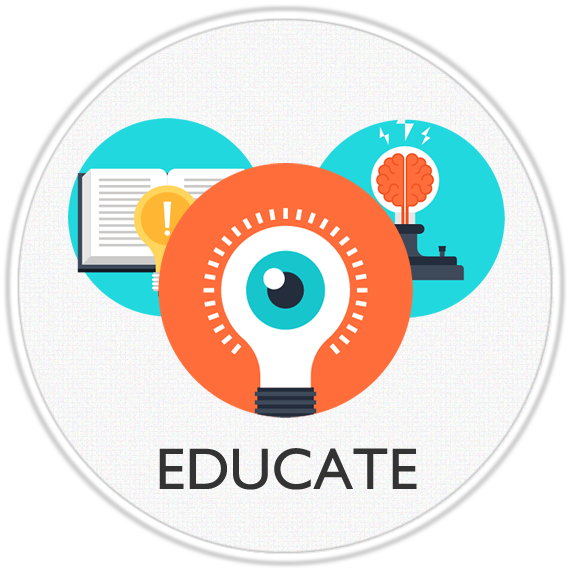 5. Raise brand awareness: a high-quality webinar can bring your business in front of many prospects. Organizing a conference, a meeting or a seminar can cost you a lot of money, time and other resources, so a webinar can be an easier and cost-effective way to gain brand awareness. Don't forget that people like to share high-value content, so this can be a great opportunity for you: record your webinar and then spread it worldwide.
These are great news, right?
Well, you can get more because you can have full control on how you promote your brand: you will decide how often you organize them, when and where you want to engage with your customers without thinking that you need a big team to watch your back.
After you gain more experience and more subscribers to your webinars, this can bring you a lot of money, too. You can launch a paid webinar and as it allows an unlimited number of participants, you will increase very quickly your revenues without thinking about costs or any other resources.
Of course, you will invest your time to prepare this webinar, but we're sure you know your business and it will be very simple for you to build the agenda for a webinar. You can think about most asked questions by your prospects/subscribers/followers/customers and build your webinar's subject around them.
Hope now you have enough reasons to start thinking seriously about hosting a webinar and share your knowledge worldwide. Yes worldwide – because this is another benefit of a webinar: it is time-efficient.
Now, at the end of this article we would like to share with you 3 of the most popular webinar service providers: GoToWebinar, AnyMeeting and Skype (We know you are surprised, but we found out that a premium account allows you to group video calls and share your screen).
And now, take a white paper and plan your first webinar!
Let us know what your biggest challenge is!
Sources:
http://blogs.cisco.com/home/top-reasons-why-using-webinars-is-good-for-business
http://www.efgp.org/newsletter-articles/832-why-host-a-webinar-9-fantastic-webinar-benefits
http://www.conversion-rate-experts.com/webinars/
https://www.linkedin.com/pulse/20140707123740-21054826-why-host-a-webinar-9-fantastic-webinar-benefits
http://www.chrisg.com/reasons-webinars/
http://www.slideshare.net/sandyksidhu/6-benefits-of-webinars-revise
http://www.webopedia.com/TERM/W/Webinar.html
http://webtrends.about.com/od/office20/a/What-Is-A-Webinar.htm
Photos:
http://www.ncja.org/webinars
http://www.innov8med.com/tag/innovation/
http://www.k12hrsolutions.com/services/360-feedback-surveys//em>
http://autoequire.com/contact/
http://www.aimsocial.com/
http://blog.cetrain.isu.edu/blog/how-to-create-brand-awareness