It's almost October, and you know what that means? The countdown is on until there's tinsel everywhere and all you can hear everywhere are carols. But if you own an online store, the holidays mean something completely different: you're about to enter the most profitable and busiest time of the year.
So if you want to get in on the action and make the most of the holiday season, now's the time to start preparing your store so you don't miss out.
Make a plan, plan, plan!
Planning is boring, right? But if you want to sell more during the holidays, you need a game plan. Otherwise, it's easy to lose track of holidays when you're busy dealing with the day-to-day of your business.
Firstly, pick which holidays you want to target. There are quite a few during the last two months of the year, so if your store is still new, you probably don't want to commit to all of them just yet. Stick with 2-3 this year so you don't get overwhelmed and burned out. The major three are Black Friday, Cyber Monday, and Christmas.
Pu your inventory in order!
Think about your stock levels and figure out which products you need to order from your suppliers and how much. The best place to start is your analytics for last holiday season. For new items, make an educated guess about how much more stock you might need.
If your store is new and this is your first holiday season, focus on your current product line and the items you anticipate will be popular in the next couple of months, taking into account current trends.
It would be a good idea to check out social media and what's popular so you can make the most informed estimates possible about what to order before getting in touch with your suppliers.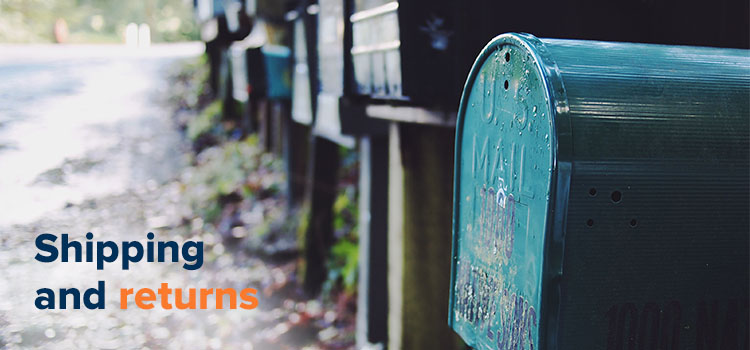 Shipping and returns
Shipping and returns are two important things to keep in mind during the holiday season when shoppers are buying gifts and timing is everything.
Review your shipping providers. Have they been reliable? Have you received any complaints? Did they deliver on time last holiday season? If you're happy with your current ones, get in touch with them to check their anticipated delivery times for November and December. If you haven't been happy, now's the time to shop around for new ones.
Also, think about your returns policy and consider extending the time frame that customers can return orders. During the holidays, they'll need more time to return products that are the wrong size or just unwanted!
Update your site
Review your site to see how you could make improvements to your product pages. People remember 80 percent of what they see and just 20 percent of what they read. So, product photography is hugely important when you're trying to persuade people to buy from you. Investing in quality photography is well worth the time and effort.
Other improvements you could make to your site:
– Product descriptions
– Customer testimonials and reviews
– Displaying stock availability
– Displaying "related" and "recommended" products
– Adding wishlist or "save for later" functionality
– Displaying shipping information
Marketing
Consider how exactly you're going to market your online store over the next couple of months. Think about your ad spend (Facebook, Google Adwords), social media posts, blog articles, pop-ups and email campaigns.
Plan out your content for each channel, as well as what copy and graphics you'll need.
Improve Store Speed!
These days, consumers don't have time to sit around and wait for your website to load, as the stats show:
– 47% of consumers expect a web page to load in 2 seconds or less;
– 40% of people abandon a website that takes more than 3 seconds to load;
– One second delay in page response can result in a 7% reduction in conversions.
Also, more sales means more traffic to your site and there's nothing worse than a customer experiencing an error, or worse, your site going down mid-purchase.