Instagram is one of the best social media platforms to build relationships and trust with your audience. Often, this is one of the first steps of converting your followers into buyers and getting them to click over to your shop.
About 50% of people on the Internet have an Instagram account. Those numbers are huge and can't be ignored if you sell anything online, so pay attention to Instagram marketing! Instagram has a global audience, meaning a global reach!
Here are some ways you can use it to grow your e-shop.
Bio, the first step!
The Bio is a key piece in your Instagram growth strategy and that is why it is so important to get it right, because it indicates to the audience that you are there to provide them a solution for something they struggle with. Or you can also use your bio to let people know exactly who you are and what you do. Everything in your bio from your profile picture to your description should be on brand and should appeal to your target audience.
Tell them what to do!
Tell your followers to click the link to receive 10% off or click the link to see more colors. It has been shown that if you TELL people to do something they are more likely to do it. So don't hesitate and tell them to "grab" this or "click" that!
Educate them!
Educating your customers on your products is a great way to give them more value. There are more ways to do this.
Share a how-to, show how your products are made, make a video of your packaging. Also, give them a look at the materials, or give them tools or resources they can use to go with your products.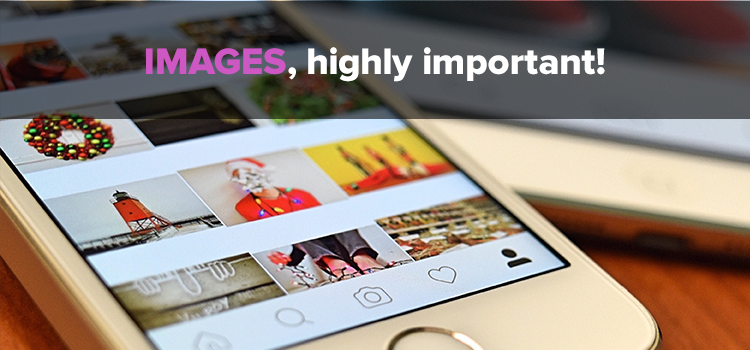 Images, highly important!
You can sell directly to your customers on Instagram since it is such a highly visual platform. Therefore, the key is to take good photos of your products! You can take a great product and not take a good image and really lower the potential of buyers wanting to buy!
Using lifestyle photos rather than just product photos on a white background is much more compelling. A lifestyle photo shows your product being used naturally in everyday life.
It's also helpful if your photos have a cohesive theme. That could be found in anything from the color palette used to the filters to the mood that's conveyed in the photos.
Exclusivity!
Another way to drive sales with this social network is to offer special sales discounts or coupons to your followers exclusive to Instagram.
If people feel that by joining your Instagram they will remain up to date on all these exclusive offers and discounts then they'll want to follow so not to miss them. The more they keep up and see your posts the more they are likely to buy!
Hashtags relevant in your niche
Instagram allows you to use up to 30 hashtags and posts with 11+ hashtags have the most engagement. You can find hashtags much like you would do keyword research.
See what your competitors are using and copy them into a document. You can also go to instagram.com and use the search bar to find relevant hashtags. This will also tell you how many posts use that hashtag, which can give you an idea of the reach you can get from using that hashtag.
Also, you can use low competition hashtags which will give you a better chance of turning up at the top of the search feed for that hashtag.
It's good to have a mix of high, medium and low competition hashtags.
User-generated content
When your customers buy something from you, ask them to take a photo and use your hashtag in your post-sales email sequence.
Not only is this a great way to engage with your customers, but it provides social proof to potential customers and it creates user-generated content that you can then reuse on your Instagram as long you credit their photo and mention them in the post.
Behind the scenes
This is a great way to show that you're a human and not just some robotic brand, and is perfect for Instagram marketing.
You can share a behind-the-scenes photo or video of your office or what your team is up to. People buy from other people, not faceless brands.