As technology is constantly evolving, it has become increasingly vital for our business strategies. We rely on its incredible features to ease our tasks. However, since its abilities have started competing with many of us from an intellectual standpoint, one may no longer be surprised that it may be perceived as a threat to many businesses out there.
Look at AI bot marketing. They can help your online store thrive, by actively engaging with customers and constantly monitoring your website, or they can impact your reputation, lead you to monetary losses and bring down your website in a matter of seconds.  
Indeed, when it comes to your online business, bots can be both blessings or devils in disguise. At Retargeting.biz, we are against bad bots. Since we value and defend our clients' interests, we are willing to take additional measures against malicious activity. But first, let's find out what bots are and distinguish the bad guys from the good ones. Let's dive in!
What are bots and why were they created?
A bot is a robot. More precisely, a computer program that performs automated tasks over the Internet. It usually carries out simple and repetitive tasks that a human being would find time-consuming or impossible to perform. 
Bots were originally created to help search engines such as Google gather data from millions of websites and index the content they presumed to be relevant for users. However, as they evolved, they started acting on their own. As a result, we now have good bots and bad bots. 
Who are the good bots and how can they help your online store thrive?
Aside from crawlers, those who help users find the type of content they are searching for, there are monitoring bots. They check your website to ensure all links work. For example, they can report if one of your pages takes up too much time to load. They can also check if your SEO is properly optimized and if not, help you achieve it. 
Chatbots in digital marketing are, however, the most famous. They can stimulate talk with a human being and act as a customer service agent. It will actively engage with your customers, answer their questions and eliminate confusion. Since they are powered by Artificial Intelligence, they can sense real emotions and empathize with humans on a deeper level. 
Shopping bots are another crowd favorite. They browse the Internet on your behalf and hunt for the best deals for the products you are interested in. Similarly, informational bots can provide answers to questions related to the weather or news reports, while trade bots analyze cryptocurrency markets, buying or selling on behalf of real traders. 
Who are the bad bots and why is Retargeting.biz against them?
When addressing bad bots, among the most dangerous types are click bots. They deliberately click on your ads to gradually deplete your budgets with each and every click. However, unlike humans, they cannot buy or convert, so they will just bounce. As a result, your ad campaigns will be more expensive and less effective. 
Some bots, on the other hand, can make your website unavailable to users and compromise your business in the long run. Each website is powered by a server with a limited capacity. Let's say one site cannot handle more than 5 thousand visitors at once.  Think of this capacity as concert tickets. If a con man reserves all tickets, real concert goers will no longer be able to attend the event. The same happens to a website. If bots generate fake traffic and exceed all remaining seats, real visitors will be prohibited from accessing your online platform. As a result, you lose real clients and your credibility as a brand.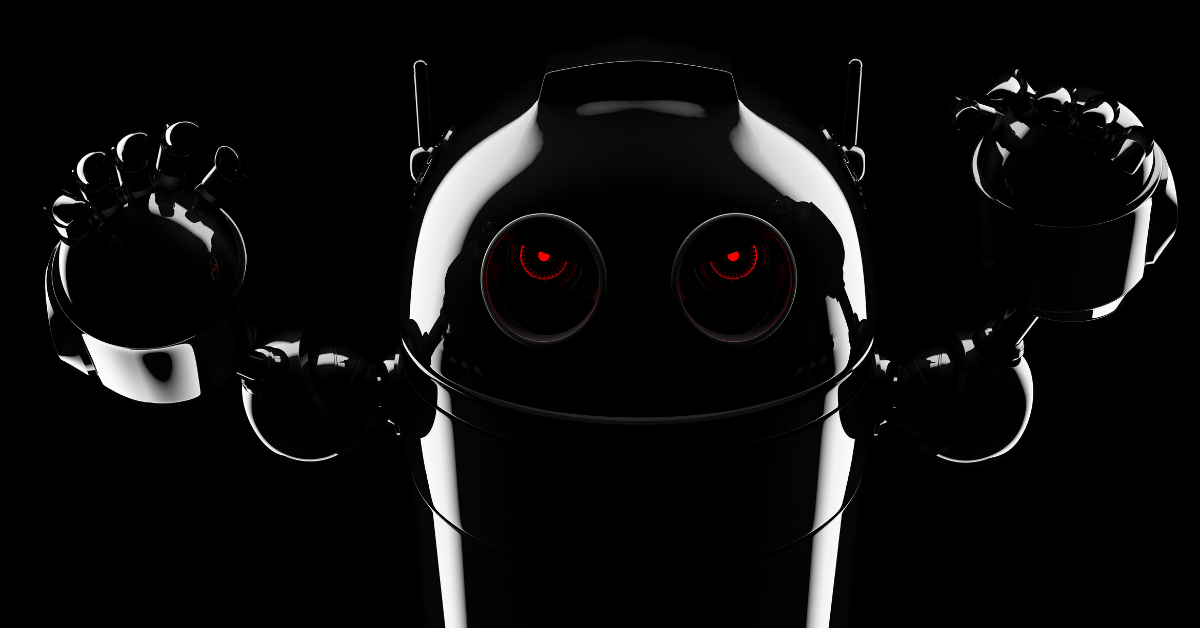 Let us not forget about scrapers. They steal original content and relevant information from your online platform and illegally repost it on other websites. This mischievous act might downgrade your SEO and outrank you on search engine listings. Moreover, if your website will get a lot of fake traffic, search engines, such as Google, might consider these fake views as a form of fraud and penalize your website, or worse, remove it. 
Bot traffic might also trick you into altering campaigns that are actually very efficient and up to date. They will deceive you into believing that your traffic is booming, while your conversions are not, all because bot traffic makes your conversion rate drop. As a result, bot traffic detection has become crucial for e-commerce retailers. 
Let us help! Retargeting.biz is against bad bots
Hosting services are the ones responsible for securing your website from being reached by bad bots. However, this action is usually expensive or complicated.
Retargeting.biz is against bad bots. Therefore, we decided to work on an extra feature and not take into consideration bots traffic of any kind when counting your monthly sessions. This feature is already live and running since the 12th of April 2021. And we have our first results!
Above, you can see how the traffic of two of our clients decreased the minute we started ignoring bots. Now, they no longer have to bear the costs of non-human traffic.
However, traffic bots might still be affecting your business. Therefore, we still encourage you to take extra precautions and secure your hosting, as this can affect your site performance. If Retargeting.biz is against bad bots, so can you! But in the meantime, we wanted to make sure you are not charged extra for it.