The rise of marketing automation has made it more important than ever for marketers to develop their emotional intelligence, also known as EQ if they want to win their customers' hearts and minds. There's no denying that it is a powerful tool that helps marketers nurture leads by delivering highly targeted and personalized messages throughout the entire purchase journey.
As every good marketer knows, success is based on the ability to build relationships with your customers, and their emotions can play a large role in that process. So it's no wonder emotional intelligence can factor into your marketing efforts.
After all, it's the ability to influence your customers' behavior by taking them on an emotional journey that lies at the very heart of marketing. And only by doing this, will you be able to maximize the full benefits of automation.
Role of EQ in marketing
Brands that understand the emotions that go into making purchases are the ones carrying out the more successful marketing efforts. They take a proactive approach to better control audience behavior, identify problems and create campaigns they know will engage customers. These companies are focused on having conversations about things their client's value.
Figuring out what drives their wants and needs is where marketing magic is made. With that information, you can craft personalized, engaging content and campaigns you know they'll feel connected to on an emotional level. That will help them feel more invested in your brand, leading to more interactions and sales.
Put yourself in their shoes!
You need to draw on your empathy to help you interpret the data automation provides, so you can really understand what makes your customers tick. Automation can monitor your customers' past and current preferences and desires, but it takes EQ to understand how to use this information to help you influence your customers' future buying behavior.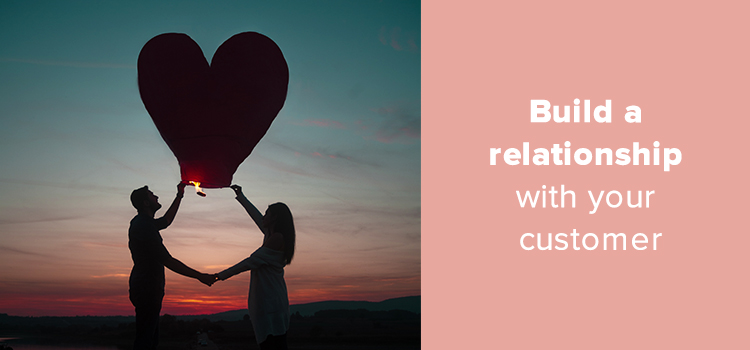 Build a relationship with your customer
Whilst marketing automation enables you to deliver highly targeted content in real time to your customers, you need to maximize this opportunity by harnessing your EQ and tailoring your messages to connect with your customer on an emotional level.
Use the knowledge you have gathered about your customer to help you tell a story that will inspire them to buy your product or service, by easing their purchase decision.
Keep raising the bar
Also, don't forget you need to raise the bar by constantly checking what marketing initiatives worked well and what didn't so you can keep reshaping your marketing strategy throughout the entire customer journey. By doing this, you can create impactful campaigns that help you drive your business performance.
Take change in your stride
By adopting a solution-orientated approach and being resilient, you are far more likely to keep your eyes focused on the whole customer journey, giving you a clear understanding of what needs to be achieved going forward.
Anytime you're able to create a personalized, targeted experience for your customers, you're laying the groundwork for trust, engagement, and loyalty. The better your grasp of emotional intelligence is with your marketing efforts, the better your customer experience and retention rates will be.
Retaining customers is about more than just giving them what they want right now. You also need to use that intelligence to figure out what they will need going forward if you want to develop a long-lasting relationship.