This year, we witnessed how social media dominated the digital marketing industry with innovations of various platforms to accommodate the needs of marketers and advertisers.
The changes and improvements in the last few years were so dramatic that marketers had to keep on reinventing their campaigns to keep up. You can expect these trends to remain relevant and further improve in 2018.
Live videos
In 2016, 81% of internet users watched more live videos than they did in 2015 and this is expected to rise. According to specialists, the live video streaming industry is expected to reach $70.05 billion by 2021, more than double since 2016. Moreover, reports indicate that ad views on live video streaming are growing by 113% every year.
These statistics clearly show that live videos will dominate social media marketing in 2018, with Facebook and YouTube as the leading social media platforms. Live videos continue to gain higher engagement rates on social networks, as it allows your audience to engage with you directly in real time.
Influencer marketing
When planning your 2018 digital marketing campaign, make sure that you have a budget allocated for influencer marketing.
Social media influencers have carefully established their online presence and reputation through years of consistent hard work. They have thousands or even millions of followers that highly regard and trust their opinion of brands, making them an effective marketing tool.
A 2016 study reveals that influencer marketing generates 11 times more ROI than other digital marketing strategies. Furthermore, 71% of consumers are more likely to make a purchase based on a social media referral.
Visual content
Competition for audience attention will increase next year, as more brands and marketers continue to invest in visual content. Recent studies reveal that consumers retain 65% of information from visual content, while they only retain 10% of the information when they hear it.
Moreover, people follow instructions 323% better when they're paired with illustrations than through plain text.
In 2018, it's time for marketers to consider working with highly talented visual artists and creative agencies to create compelling visuals and imagery. Visuals will help you get your message across more effectively.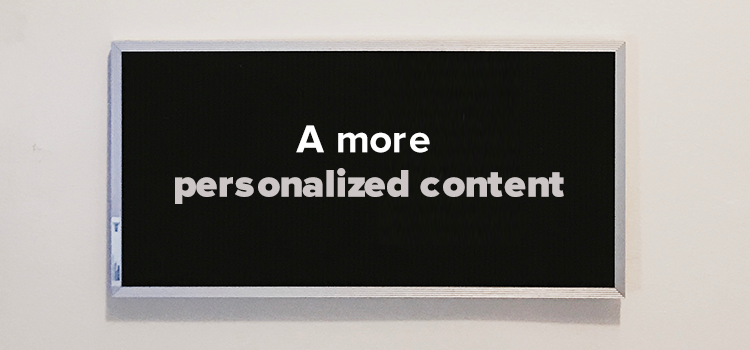 A more personalized content
It's the age of personalization, and marketers need to ramp up their personalization strategies beyond the customer's first name. According to studies, almost 75% of online consumers get frustrated with websites when they are sent content that's not relevant to them.
As such, social media platforms will improve their data analytics capabilities beyond engagement and conversion rates. Social platforms will provide brands and marketers more comprehensive data to help them reach the right audience with the right content at the right time.
Chatbots
Customers want instant results and it's increasingly becoming more difficult for brands to address customer concerns on multiple platforms quickly. Enter artificial intelligence (AI). Chatbots and virtual assistants allow marketers to interact with customers in a timely and personalized manner.
Virtual assistants are becoming increasingly common that 27% of consumers weren't even sure if their last customer service interaction was with a human or a chatbot. It's also predicted that by the year 2020, chatbots will power 85% of all customer service interactions.
In the coming years, you can expect software to be more innovative to answer the global need for virtual assistants. If you haven't already, you should start experimenting with various chatbots that can help you offer fast and reliable customer service.