Decades ago, the most effort a brand made to engage with its customers would be messages on a billboard, in a magazine, or a television ad, through which they were proclaiming their greatness, usually in a catchy or memorable way, to as wide an audience as possible.
But with the rise of the digital age and the new communication channels brands are beginning to discover the potential for true customer engagement: meeting them where they are, having conversations, telling stories, and inspiring customers to spread the word about products, on top of buying them.
Let's talk about the main trends that are currently shaping the way brands engage with customers, as well as what's set to determine the future of customer engagement in marketing.
Story-driven content marketing
As consumers have increasingly become numb and disengaged with direct advertising, content marketing has evolved as a more persuasive means of attracting consumers' attention.
Brands have recognized that providing insight, inspiration, and an informative message, rather than simply directing consumers towards their product, make the sales more appealing to potential buyers.
Story-driven marketing has been one of the predominant trends to emerge from this revelation, with brands and marketers making an effort to create a narrative that draws the reader in, and immerses them in an experience.
New types of technology like AR and VR are expected to expand and build on this trend, as they give marketers the tools to tell even more impactful stories.
The purpose of content marketing is to inform and inspire not to sell. A more genuine connection can be achieved with consumers through referrals, recommendations and demonstrating a cause that aligns with their passions.
Creativity and experiences
More and more marketers realized that customers increasingly want to buy experiences, not just products. This trend comes from the same place as the consumer desire for storytelling. Just as buyers expect marketing to do more than just sell to them, they expect more from brands than just a product.
What that means is not necessarily as elaborate as it sounds. A good product experience can be something as simple as a well-designed and visually appealing website interface, or a loyalty program that seamlessly unites the users online and offline experiences, with tailored discounts and personalized messages.
According to experts, an "experience business" is a huge future opportunity, considering that brand experience will be a critical success factor for organizations in the years to come.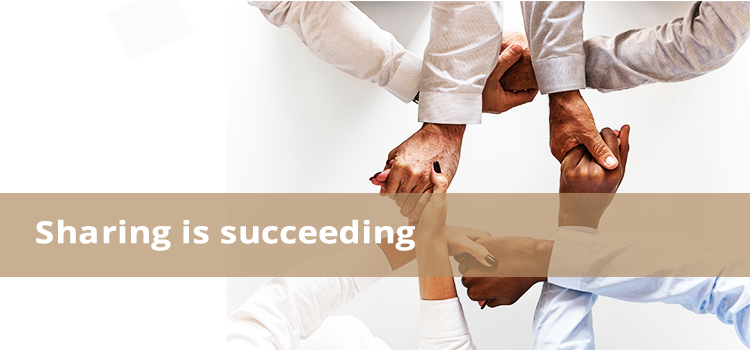 Sharing is succeeding
More and more companies aim to spark conversations among their customers about their brand or product instead of simply broadcasting commercials on them. It's all about people talking to people rather than companies talking to people and that's where the future of marketing is going.
People crave human connection and being part of a community, and this is part of the reason we will continue to see customers socializing their experiences.
While not every brand needs to have social sharing embedded into its business model in order to succeed, brands will increasingly need to find ways to motivate customers to share, start conversations, and recommend their products to friends and family, in order to engage current and future customers at scale.