Whether you are a retailer or a customer, November marks the start of winter season preparations. But before everything gets submerged in red, gold, or silver ornaments and cheerful carols overnight, most of us will begin thinking about the gift list for our nearest and dearest. And what better way to kick off the race for the perfect gift, if not with the most anticipated event of the year – Black Friday.
Black Friday is that one day of the year when stores (both online and offline) try to outcompete each other in offering significant discounts and never-seen-before deals. As its name suggests, the event takes place on a Friday (in the United States, for example, the Friday after Thanksgiving). Nevertheless, many retailers extend the discount period over several days or even the whole month to make the most of the shopping fever.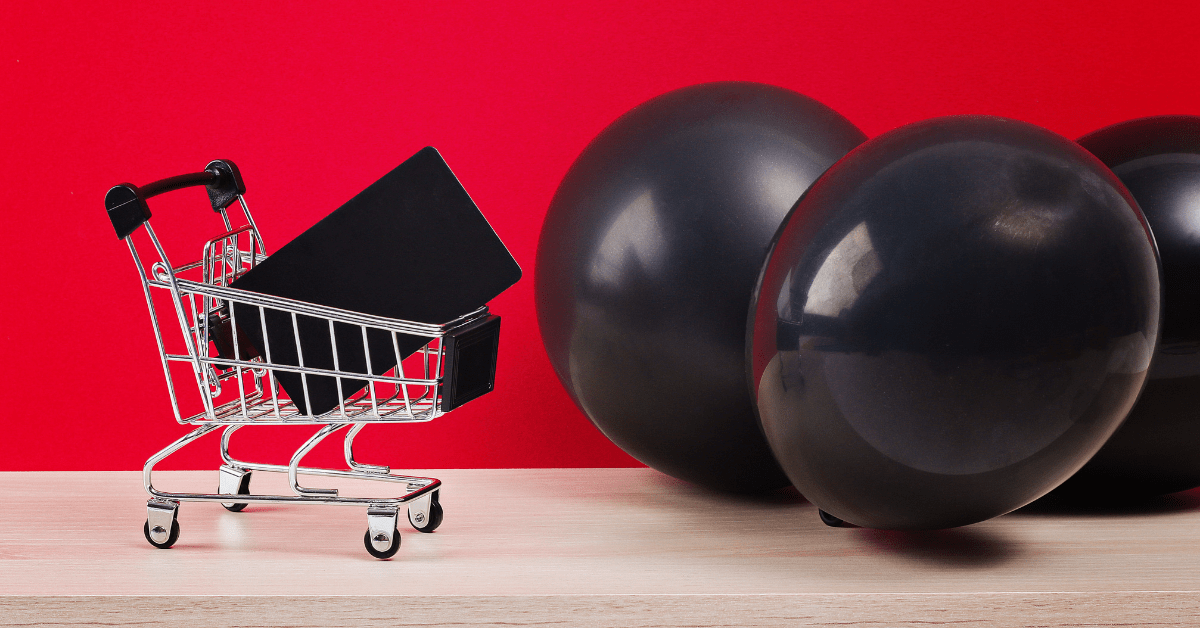 Looking at the impact of this event in Romania, last year over half a million transactions took place at a national level on Black Friday alone (double compared to 2019), most of which were done in a single click. Certain moments of the day saw even 4,700 orders being placed simultaneously, the total value of the goods and services purchased exceeding 349 million lei. It comes as no surprise then that all e-shops want a piece of this pie that visibly increases year over year.
This year, the official Black Friday date in Romania is November 12th, its counterpart, Cyber ​​Monday, extending the discount weekend until November 15th. During this period, online stores should expect significantly higher volumes of traffic and an extremely fast shopping pace. After all, many of the buyers will have already hunted down the best deals and will already have the products added to the basket, ready to check out at midnight. Elements that hinder the buying process or campaigns that distract buyers should be removed. The alternative? Campaigns with immediate action that maximize the sales process.
The countdown is on! Here are the best-performing marketing campaigns for Black Friday and the key points online stores should consider for sky-high sales:
1. Google Ads and Facebook Ads Campaigns
As previously mentioned, the discount season comes with peak traffic volumes which, in turn, will significantly impact your campaigns. Prepare and schedule your campaigns in advance and increase your budgets up to five times.
Don't forget to adapt the texts, extensions, and visuals of your campaigns so that they fit the Black Friday theme. A sticker, an animation, or a special frame will highlight the ads and improve your results.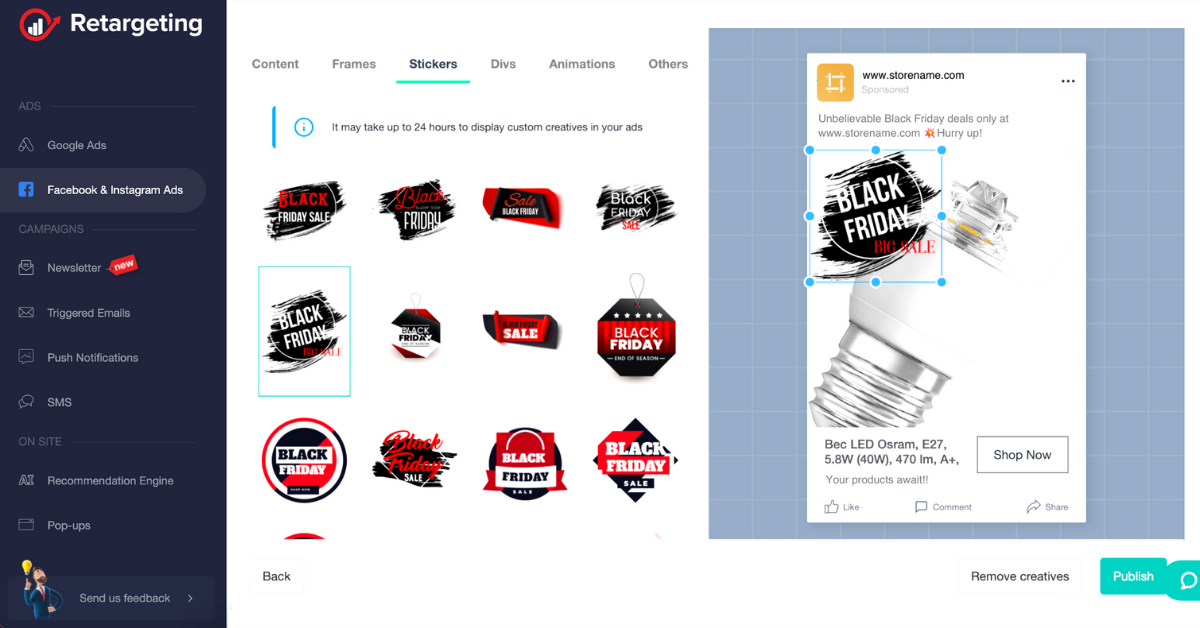 2. Personalized Newsletters 
During Black Friday, Personalized Newsletters are online stores' favorites when it comes to promoting their special offers without overwhelming shoppers with less relevant details. Since their content is adapted to each subscriber's profile, preferences, and history, the buying process becomes shorter and considerably more pleasant, and your customers will grow more loyal.
Feel free to send two or even three newsletters a day – just like with Google and Facebook campaigns, Personalized Newsletters can be scheduled in advance or sent automatically at the optimal time for each subscriber.

3. Push Notifications
When it comes to immediate action campaigns, Bulk Push Notifications have a league of their own. For Black Friday, schedule the sending of up to 4 such campaigns to keep up with the fast pace of the season. Highlight your offers by using Black Friday-themed frames and add links to products to streamline purchases and maximize your conversions.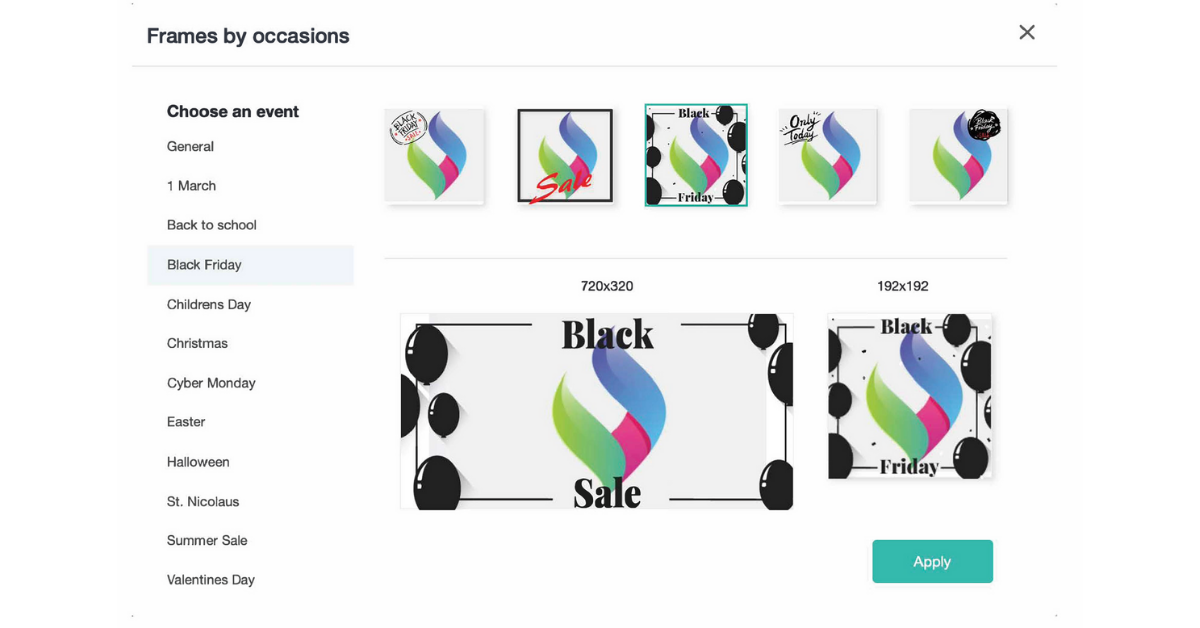 4. SMS Campaigns
SMS campaigns are among the most effective during the discount period despite their above-average cost. Personalize your texts based on each subscriber's details to maximize conversions and don't forget to include discount codes and price alerts to speed up their actions.
5. Recommendation Engine
Personalized product recommendations come in extremely handy for users, especially on Black Friday when promotions and deals cover hundreds of items and can become easily overwhelming. Feature product recommendations in an image carousel layout on the pages of your website to simplify the decision-making and buying process.
No matter how many products are available in your online store, how many users will visit it at the same time, or how quickly your stocks will run out, Retargeting Biz has provided additional servers to prevent site crashes and any possible technical challenges. 
6. Pop-up Campaigns
Pop-up campaigns are great at instantly grabbing visitors' attention when they browse your website. What is their point during the sales season? Pop-ups are ideal for teasers and for piquing buyers' interest, especially when they feature countdowns, engaging images, or Black Friday-themed templates.
In a nutshell
Black Friday has become a key event for all retailers out there, including Romanians. During the discount season, speed and volume remain in focus, so online stores need to prepare ahead of time and concentrate all their efforts on optimizing and facilitating the buying process. The most effective types of marketing campaigns during this period are those with immediate impact, whose content fits the Black Friday theme.
Want more?
Download the complete Black Friday guide directly from the Retargeting App for even more practical tips and step-by-step instructions on how to prepare, implement, and optimize your Black Friday campaigns!