We rarely sit down at our computer to thoroughly research all our options and we shop from multiple devices and brands we trust. This is where it gets tricky for online shops, they must work extra hard to earn that trust.
Let's analyze online shopping trends with the potential to improve your bottom line in this evolving era of e-commerce:
Social Sell
The fact that desktop brings more traffic to online shops and converts better than mobile isn't something new. Consumers like to research potential purchases on mobile, but still, prefer a bigger screen when spending money. This is where social media has the potential to fill the gap. No wonder that:
– the average session duration for traffic referred to e-commerce sites from Instagram is 192 seconds;
– websites with more Pinterest traffic enjoy higher average order values;
– the average order value for traffic that came from social media is $102.88.
The time we spend on social media keeps on increasing and now is at about 30%. That mean over 2 hours per day! Combine this with the shopping behaviors from above and you have the proper tools to increase sales by tapping into Facebook, Instagram, and Pinterest's rapidly evolving shopping features.
Choose the platform your audience uses!
Dive into analytics for each of your social accounts to understand your audiences' demographics and behavior. Understand how your visitors browse your online shop based on the social channel that directed them to your site. This will unearth which channels deliver higher conversion rates and order.
Don't forget to tell a story!
Few go on social media to buy something, so they don't want to feel they're being sold to. Try building a narrative around the passion and sprinkle your products into it.
Personalize their experiences!
With online shopping, personalisation is about making the purchase journey an opportunity for consumers to connect with a brand to the point where the company understands their habits and pain points. Almost 40% of online consumers have left an online shop because there were too many options.
The art of personalizing visitors' experiences comes from their purchase history, products currently in their shopping cart, geographic location, search queries, and most often a combination of these.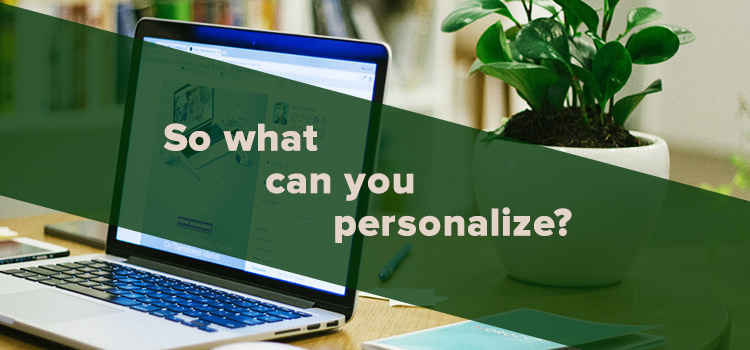 So what can you personalize?
Identify your goals. Define what you want to achieve with personalisation and your way to measure your performance against that goal. Make sure you have a clear picture of what you'll measure to ensure a positive return on your investment. Use Google Analytics to track sessions from earlier touchpoints to both completed goals and drop-offs so that you can optimize your customer journey as you go.
Determine the data you have against the data you need. Are you collecting the information you need to personalize various touchpoints for your visitors? Identify the marketing automation tool you need to track the information. These typically cover a range of touchpoints, from personalizing the website shopping experience to uniquely triggered emails, pop-ups, push notifications or even Facebook, Instagram and Google ads with customized content.