If your store is online you should know there are more than 400 million active websites to date that compete with each other to grab user's attention. 
So what are the best marketing tactics to stand out? Be different and leverage your strong points. If you have an e-shop for home & garden, you already have an asset that you must take advantage of – astonishing graphics. 
1. Tell a unique storyline using graphics 
It doesn't matter if your home and garden e-shop has the best products in your niche or if your customer service is brilliant. If your store's design is below par – you are doomed from the beginning. Why? Because first impressions matter. 
Your web design, along with media graphics should speak louder than any other marketing ideas for home & garden online shops. They should tell a story. What makes your store stand out? What makes him unique? Find an authentic approach and get down to business. 
The magic of story branding 
In 2016, Purple Mattress came up with a genius selling marketing approach. They started launching humorous video ads that were engaging, witty, and snarky.  It was all due to the Millennial daughter of one of the founding brothers that wrote their Kickstarter campaign. One touching point was challenging customers to test their mattresses using raw eggs. If the eggs cracked on impact, the mattress was not good enough for a restful sleep. The video ad was met with a funny demo and a sarcastic tone. To date, it has more than 200 million views on YouTube. The only thing more impressive than the number of viewers are their selling numbers. 
High-quality graphics for high-quality revenue 
Having a brand story is vital, but not enough if it is not properly implemented using graphics. Your web design must consist of numerous photos and videos and minimal text.  
Since home & garden shoppers find aesthetics one of the most important factors when deciding what to buy, your photos should depict your products flawlessly. If you want to gain your customers' trust, use high-definition photos and create a 360 degrees experience. The visuals don't necessarily need to rotate, you can just capture your product from different angles. 
Giving customers the chance to see behind the curtain could be the best recipe for making them loyal to your brand. You should let them see the entire process of creating a product. More precisely, before and after videos. Moreover, you could create educational video tutorials to teach them how to build the bed they bought from your online store – who doesn't love giant puzzles? 
2. Get practical! Create unique experiences  
Since online shopping is continuously extending, it is important to find the best home & garden e-commerce trends. Care to discover one of them? Here it is! 
Give shoppers a glimpse of the reality behind the screen. Present your products in a personalized manner. Using a Virtual Try-on feature on your online store might just do the trick. Marxent allows home and garden online shops to give their customers an immersive experience by allowing them to virtually try on products in the comfort of their homes. It is all due to Augmented Reality and a 3D visualization tool. 
But since this tool is high-tech, some home & garden online stores might not find it suitable. Therefore, you could focus your digital marketing strategy on appropriate product detailing. If they can't touch it, make them feel it. Aside from that, tell customers the size, width, and height of the product, as well as how much it weighs. This way, shoppers will be able to compare products and buy the ones they need. 
3. Make it easier for them to find you 
If product detailing isn't enough, make it easier for them to find you offline.  Most home and garden businesses have opened their physical store first and then gone online. Others, instead, went online first and afterwards offline. 
Either way, Omnichannel is the new trend. Why is it this way? While the majority of customers tend to navigate online through catalogues, prices, and model details, since it is much easier and less time-consuming, some still prefer to go to offline stores and decide what to buy. Thus, it has become impetuous for retailers to highlight their physical address on their website, using a feature called "Find a Store" or "Store Locator". 
Long story short, you should use all available buying options to increase your revenue. If your clients find it too difficult to go to the store, bring the store to them. 
4. Change their status and make them loyal 
Loyalty is everything these days. It is more gainful for eshops to retain customers than hunt for prospects. As a result, it is crucial to collect email addresses through your furniture and outdoor eshop marketing campaign and remind them what products they are missing out on. Through automated pop-up campaigns, made available by Retargeting.biz your online store could ask visitors to subscribe to a newsletter.
According to Hubspot.com, 80% of businesses believe that email marketing increases customer retention and 81% say their most-used channel for content marketing is email newsletters. 
Send subscribers content they can engage with and you will be able to learn their shopping preferences, based on their interaction with each mail. If you are using Retargeting.biz, you can send subscribers personalized emails, based on the products that caught their interest while navigating through your website. As soon as they become active customers, make sure you keep in touch with them on a constant basis. 
Leverage email automated marketing campaigns to keep them hooked. If they become inactive, send them a price alert campaign with discounts, based on their buyer preferences. 
Don't forget about the benefits of Facebook and Google Ads, when aiming to retain customers.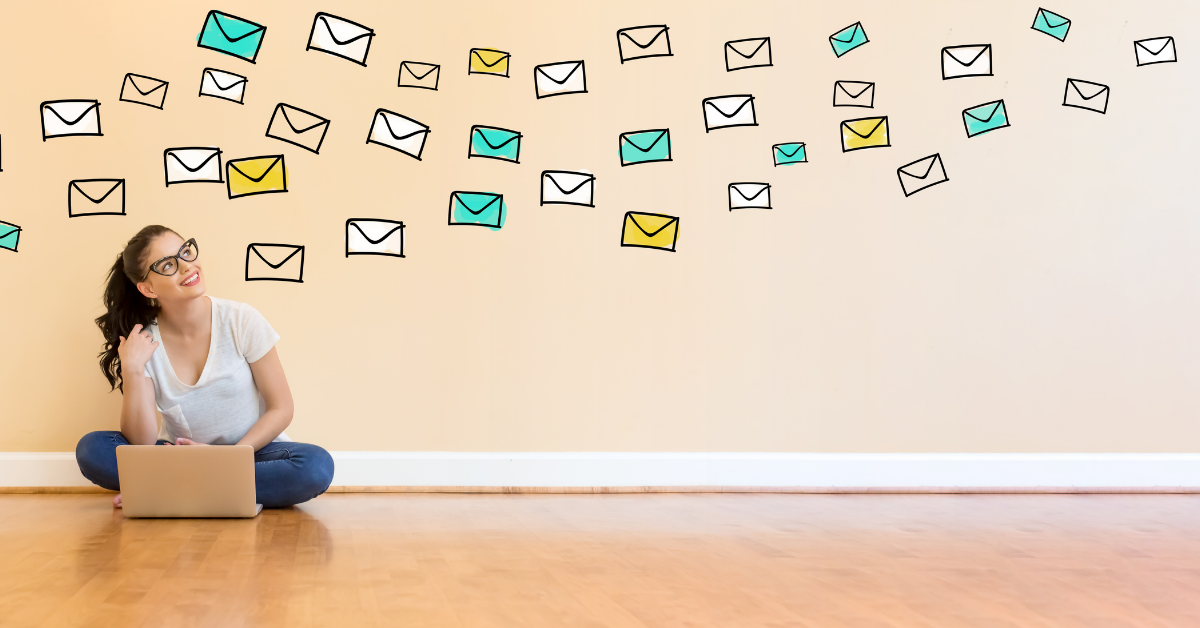 5. Use engaging Upsell and Cross-sell Marketing Strategies 
Regardless of what you are selling, you always need to sell more. This is why you need to create smart remarketing campaigns for your furniture and outdoor online shop. Using an automation program, such as Retargeting.biz you can make recommendations to customers, based on their buying behavior. 
For example, if they bought a high-tech sofa from your online store, you can easily convince them to buy a high-tech armchair. In digital marketing, this is called a cross sale. More precisely, you can recommend a complementary item to the product they bought. You can also inform customers when their favorite item has a special discount offer. 
There are many channels through which you can remarket your customers. You could opt for email campaigns just as easily as you can choose a push notification campaign. 
6. Create a need, a sense of urgency 
Human psychology plays a crucial role when planning home & garden marketing ideas for online stores. If you can understand what kind of emotions trigger a customer to buy a product, you can upsell and increase your revenue. These days, marketers are capable of analyzing human psychology and create the need to buy. This is called creating a sense of urgency. 
For example, a price alert campaign on social media can create a sense of urgency, if it addresses the right customers or prospects. If a store creates a discount promotion that lasts a limited period of time shoppers will be more likely to buy to avoid the fear of missing out. FOMO, just like urgency, is another powerful marketing tool. According to a study conducted by Eventbrite, FOMO is defined as an overwhelming feeling that if you skip the party you are missing out a once in a lifetime opportunity. Moreover, Eventbrite found out that 69% of Millennials worldwide experience this phenomenon.
These days, marketers use scarcity-based tactics to trigger precise responses they are expecting from their audience. However, overusing this kind of technique may lead to a loss of its effectiveness,  so it is better to limit its use. For example, you can use FOMO before the holidays when you want to change your online store's collection.
Summary 
In a world where time is money, people prefer to go online when they need something. It is more convenient and less time-consuming. They could choose their favorite nightstand, while they are walking to work. This is called multitasking, and people abide by it. Thus, it has become imperative that Home & Garden businesses go online. If shoppers can't touch the fabric, make them feel it, through high definition visuals and appropriate product detailing. Create unique experiences on your website and make it easier for them to find you. Use automated pop-up campaigns to turn prospects into subscribers, and leverage personalization to turn subscribers into customers. Always remarket your customers and don't forget to follow the latest home & garden e-commerce trends.