You launched your online shop and you've been able to consistently market and sell your products. But eventually, you notice that almost all the time your average order value has a low amount.
Your monthly revenues begin to look static. One possible solution would be to get more traffic and thus, more orders on your website. But that can mean more work and more money.
Another alternative would be to encourage your customers to buy more products, buy more expensive products. Meaning, improving your average order value.
In order to increase your average order value, you'll need to convince customers to add more items, or more expensive items, to their cart. Here are some practical strategies that can help increase the AOV of your store and get your customers to checkout with larger carts.
Product recommendations
Sometimes, customers are so focused on buying one of your products that they neglect to browse around to find more items they could be interested in. This leads to smaller carts, and as a result, smaller average order values.
To address this problem, add product recommendations to your product pages or checkout page. By profiling popular products, or products that other customers purchased in addition to what's currently in the user's cart, you can not only minimize friction before checkout but also increase average order value.
You can provide recommendations based on your own business priorities. Product recommendations like "Complete the look" or "Customers also bought" offer a great way to get traction on those particular products.
Upsell and cross-sell products
Another tactic to increase your online store AOV involves adding product suggestions to your product page. Instead of simply suggesting other popular items from your store, hand-pick products that pair well with the item in the user's cart, such as accessories or add-ons.
Cross-selling is when you promote a complementary product, whereas upselling is when you promote a product upgrade or a more expensive version of the product.
Minimum order amount to benefit from a discount
You can also increase your average order value by incentivizing customers to spend a minimum amount. This could be a minimum order amount for free shipping, or a minimum order value to enjoy a discount.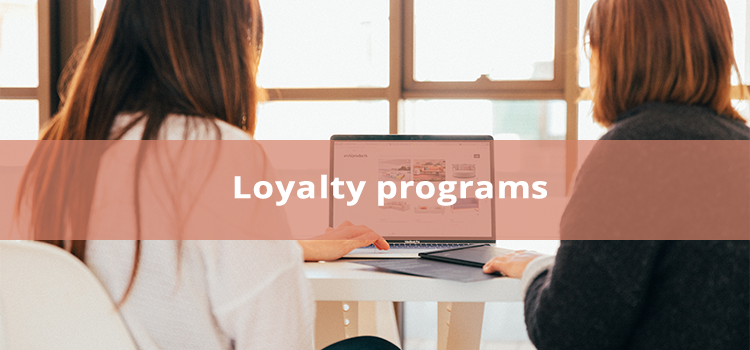 Loyalty programs
Creating a customer loyalty program is a retention strategy that helps you forge relationships with your customers, which will eventually encourage customers to purchase again. It can also help increase the average order value of your store.
When there's an incentive for your customers to earn points under your loyalty program, you can expect to see your average order value increase significantly. According to specialists, the majority of brands see at least a 13.71% increase in order values from rewards program members over non-program members.
It might seem counter-intuitive to offer a program that provides discounts which can cut into your revenue, but a recent study found that loyal customers spend 120% more than new customers annually. And great discounts are the No. 2 reason consumers join customer loyalty programs.
Sell more to people who want to buy
The most cost-effective and efficient way to increase the average order value is by concentrating on existing, most loyal customers. They already know and trust your brand, all you have to do is get them to spend a little extra.
When you focus on engaging and activating those who are already spending with you, you have fewer barriers to overcome. Instead of investing more time and money on acquisition campaigns, focus on creating a greater exchange of value: spend more, get more.