Black Friday Weekend is coming. This holiday period is especially difficult for eCommerce owners faced with the challenge of competing against some of the biggest eCommerce players in the market. But what if I'll share some tips and tricks to help you better prepare for this period? So, get ready to match your sales strategy with our insights, and gain increased traffic, while making sure that you'll stand out from the crowd.
Prevent your website from crashing
Preparing for huge traffic spikes during Black Friday, and renting more storage and processing power is mandatory in order to prevent your site being brought down. There's nothing more awful than your website being encumbered by a poor server that can't manage all the requests of your visitors simultaneously, and cracks under pressure. Also, ensure that your site is responsive across all devices. Nowadays, any proper eCommerce website should be optimized for desktops as well as for all mobile devices. With more and more online purchases occurring on mobile, an optimized website, and optimized Live messages lead to a better User Experience on the site and increase the acquisition rate.
Push Christmas sales forward
A retailer may choose not to take part on Black Friday, instead of waiting to release discounts on Christmas time. Although on the surface it may look ok, by doing so the retailer could lose the huge volume of sale to the customers who wish to purchase earlier. Moreover, one could also lose in terms of brand awareness. Being part of the whole Black Friday stunt, an online shop will automatically gain more visitors together with more visibility. Also, the happy customers  from Black Friday may return and/or recommend the website for future purchases such as Christmas shopping.
Optimize your email strategy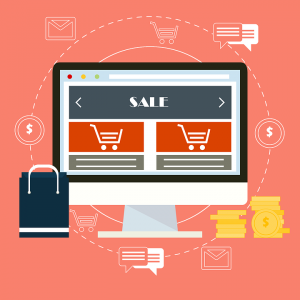 According to experienced marketers, email campaigns seem to be the appropriate tool for lead generation during the holiday season.
It's still an effective tool and you should take full advantage of it. For a successful email campaign, you should start sending out emails some weeks in advance of Black Friday. This strategy lets you create a countdown until your sales actually begin, generating awareness among your possible customers.
Also, for better conversion rates, it's important to personalize your emails as much as possible. Personalizing emails increases the open rate by almost 30% on average. To take this personalization a step further, you could utilize targeted email remarketing.
Small can be good on Black Friday
It's a fallacy to think only big companies can take advantage of the sales period. You may be a small online store, striving to expand and grow into a very crowded niche. In this case, don't be shy to show that you are a small store. It may actually be more effective to celebrate with your loyal customers this Black Friday. Many customers are turning away from mass production and so it gives you the opportunity to use your small size as a differentiator and as a selling point, emphasizing that your products are original and not largely available like those of larger companies.
Taken into account, the advice above will prepare you for this year's Black Friday. Can't wait to hear your successful stories!