Everyone must have a trusty toolbox when it comes to the world of digital marketing because it can make your job a lot easier. But which tools can be useful for your business? You can stop searching, as we're here to help you. Our Top 5 Best Google Chrome extensions for marketers will make you more productive and will bring your effort at work to a minimum.
OneTab
Well, we all have this problem. We're looking for content on the Internet and we find ourselves opening like 5 to 15 tabs to blog posts, videos or news articles.Inevitably, we lose ourselves in this chaos of tabs and we close most of them without even reading the articles.
Here's where OneTab, one of the best Google Chrome extensions for marketers, comes in. All you have to do is click on the OneTab icon and all of those tabs will close, but be saved into a list of URLs within a single tab.
Later, you can restore them all individually or all at once, that's the beauty of this Chrome extension. And even if you close Chrome entirely, OneTab will save all those links for the next time you open it up.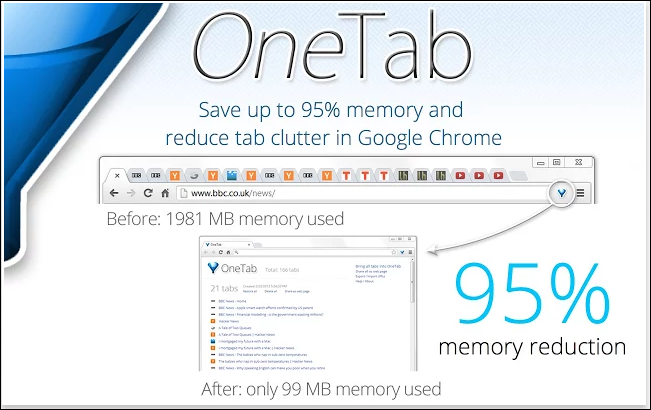 VidlQ Vision
This extension is for marketers that use videos on their blog or site. It integrates with Youtube's interface and offers data like views per hour, tweets, reddit votes or even words spoken per minute.
Some of this data can help you identify your target audience/customers. VidlQ even shows you the countries where the video is trending. How neat is that? Isn't VidlQ Vision one of the best Google Chrome extensions for marketers?
LastPass
So you want to share access to an account, be it a social network, Google analytics, WordPress or any other piece of software without actually revealing your team members their passwords.
If this is your case, then LastPass is the answer.LastPass is quite genius, because as long as you remember one key password, the extension will store all of your other login information and autofill it for you when you arrive on a login page.
It can also generate secure passwords, so you won't have to put facile to remember passwords, easily hackable.
Signals
After you use this extension, you may be looked as a stalker. Signals notify you when an email recipient has opened a specific email, how many times they've done it, and if they've clicked the enclosed links.
Besides this, it also helps you to see if your strategies are the correct ones and for us is one of the best Google Chrome extensions for marketers.
MozBar
The MozBar extension is a great and simple Chrome addition for people just starting out with SEO.
It provides crucial SEO data about any page you visit, including Domain/Page Authority. You can also click "Page Analysis" to get a list of inbound links to any piece of content.
Pro subscribers get even more features including detailed page-level analyses, so it's definitely worth every penny!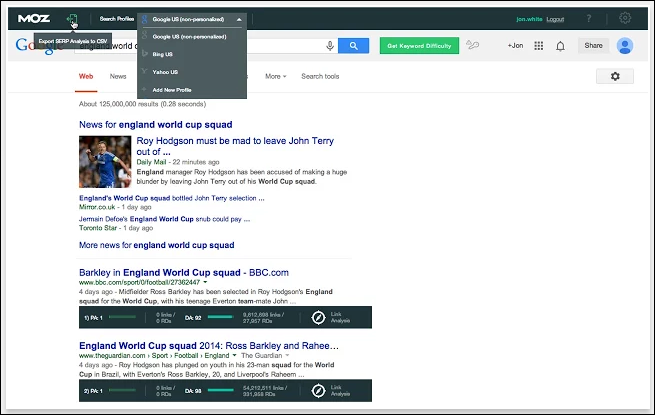 We've shared with you some of our  secrets that may help you too with your Marketing strategy. All these will save you time, energy, money and many other resources.
Do you have other extensions to recommend us?
Sources:
http://www.amnaymag.com
https://chrome.google.com/webstore
http://recomhub.com/blog/best-chrome-extensions-and-apps-for-google/