What is better than a product upgrade, a free one for that matter. We have worked very hard to bring new functionality to each and every single Retargeting client, in order to help you increase the conversion rate and revenue of your online store, so we released a Retargeting platform update.
The first improvement comes to the live cart abandonment message which now can be set to trigger a promotional message when someone clicks on the close button of the page. This way you will be certain that a visitor wants to leave your website and not just switching between browsing pages. Visitors will now receive your offers only when they are primed to leave your website.
This functionality will be free of charge for every Retargeting user and it can be used by everyone with an active Retargeting account, starting today.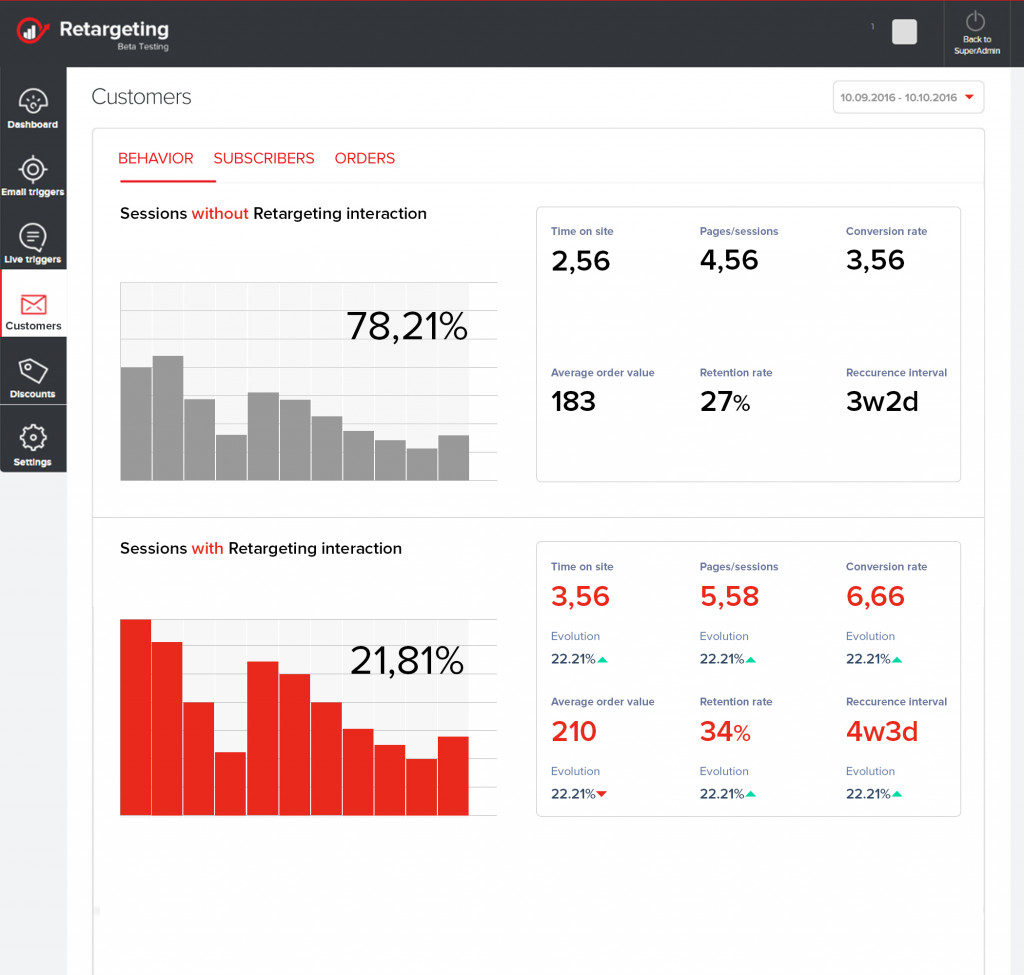 Another improvement that we have made to Retargeting is a complete overhaul of the Emails tab included in the platform. From now on, the Emails section will be known as Customers and it will become your one stop shop for tracking every relevant metric for your online store in real time.
In this new customers tab you will find 2 comparison windows which will show you how your website performs on its own compared to retargeting. Here you will see some of the most relevant metrics like average order value, retention rate and recurrence interval. This feature will come as a bonus to the existing subscribers and orders tab which present you with analytics at an individual level. Using both functionality you will have a complete overview of your clients acquisition process and you will know how they interact with both Retargeting and your website.
All these functionalities will be available today, totally for free, and can be used by anyone with an active Retargeting account. If you don't already have an account you can register for a free 14 day trial by clicking the button below.