The e-commerce spring event in Budapest gathered over 2,000 visitors, biggest e-shop platforms in Hungary, marketers and decision makers in one place. And Retargeting team checked in.
Ecommerce Expo Budapest is an event where renowned experts from e-commerce industry and delegates gather to discuss on the topics ranging from advanced knowledge of marketing techniques, to conversion rate optimization, marketing data-driven and many more.
We welcomed hundreds of visitors at our stand, met with old, but also new e-shops representatives and we attended a number of talks to learn more about the current and future trends in e-commerce.
Dreams versus reality
In a perfect world, customers visit e-shops, search for what they need, buy something quickly and give reviews to say how excellent their experience was. But in reality, shoppers get frustrated and abandon the process before finalizing the order.
Any online store owner knows the frustration of investing time and money into marketing campaigns, optimization and website design to attract new customers, but in the end managing to get only a small portion of buying customers. That's why many of them are searching for a way to reduce the rate of cart abandonment and to increase the profitability of their marketing efforts.
That's where Retargeting.biz comes into play
In nowadays e-commerce market landscape, usually 98% of new website visitors leave the site without placing an order. Here's where Retargeting comes to help recover potentially lost orders and transforming first time visitors into long time customers with the aid of automated personalized communication.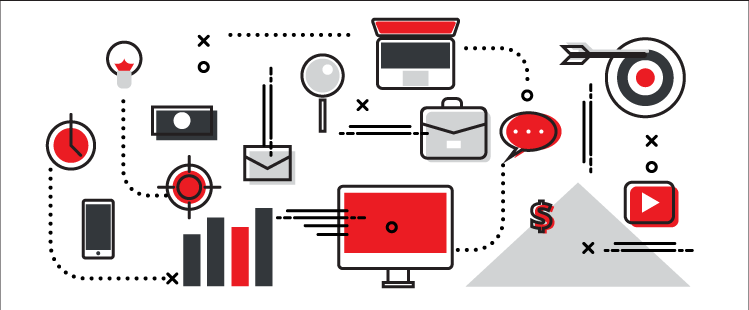 This is how we do it!
Retargeting, a marketing automation tool, opens a new communication channel and makes sure that each method implemented through the platform (on-site, email, SMS), is personalised and shows only the products that each visitor is interested in.
Retargeting expands on the European market more and more everyday, so the team's goal at the Ecommerce Expo in Budapest was to share its expertise, but also to come up with even more ways to help e-shops have happier customers.