If you haven't found out yet, the enrollment period for GPeC SUMMIT — the 12th yearly edition of the most important E-Commerce event from Romania — is on.
Considering the outstanding speakers line-up and the transmitted content, we strongly believe this event is a must for any online e-shop:
Rob Siefker, Customer Loyalty Director at Zappos.com, will hold the keynote "Creating Customer Experiences and Satisfaction that will ensure Word of Mouth Marketing" on 16th may, during the GPeC conference. One of the biggest international online fashion retailers, Zappos was bought in 2009 by Amazon.com for 1,2 billion dollars.
Tomi Ahonen who is considered by Forbes "the number 1 worldwide Mobile expert". Having over 15 years of experience in the field, he wrote exactly 12 specialty best-sellers.
Karl Gillis comes back to Romania for the GPeC Summit on 16th of May, holding a keynote within the Conference, named "How to seduce your visitors to buy (more)?". It will be focused on practical advice about how to write persuasive content, the psychology of the prices, scarcity and why is "social proof" important for turning visitors into buyers.

12 Workshops x 90 minutes each = 18 hours of pure e-commerce and online marketing content
GpEC SUMMIT is addressed to the online shops and any other e-commerce companies that want to find out what they can do to grow their businesses. The subjects that will be discussed during the conference and the 12 workshops are: Figures and Market Statistics, Customer Satisfaction, Conversion Optimization, Mobile, Usability, Web Analytics, Split Testing, Marketing Online, SEO, PPC, Social Media, E-Mail Marketing, Logistics and Shipping Methods, Marketing Content.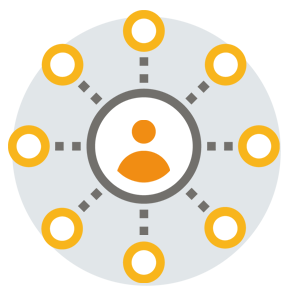 15 % Off the Early-Bird GPeC Summit Tickets for the Retargeting Community
Even if the Early Bird offer is still ongoing and the tickets have the best prices, we managed to get a special 15% off the total price of the conference for you. Writing the code Retargeting_GPeC15 in the "Observations" field from the enrollment form you will pay only 100 EUR (instead of 119 EUR) for a 3-day pass. The code is valid until the 5th of May, at 23:59.
See you at the GPeC SUMMIT on May 16-18th, 2017!