Since their worldwide launch in 2009, push notifications have been doing a great job engaging visitors into interacting and reopening a website after receiving the short message on their devices. This type of messages make visitors come back for more. Rumor has it 62% of users that accepted push notifications returned after one month, while only 27% of those who disabled them revisited.
In light of all these, we are bringing Push Notifications as a feature on the Retargeting Platform. Providing  the best services to our customers it's of high importance to us, so we work day and night on developing new and up-to-date features.
Log into your account now to test the brand new Retargeting Push Notifications: Cart Abandonment, Product Follow up, Inactivity, Category Follow up, Bounce Follow up, Cross Selling.
They'll help you increase your e-shop conversion rates and therefore sales. And don't worry about the installing process! If you need our help, we're a phone call away.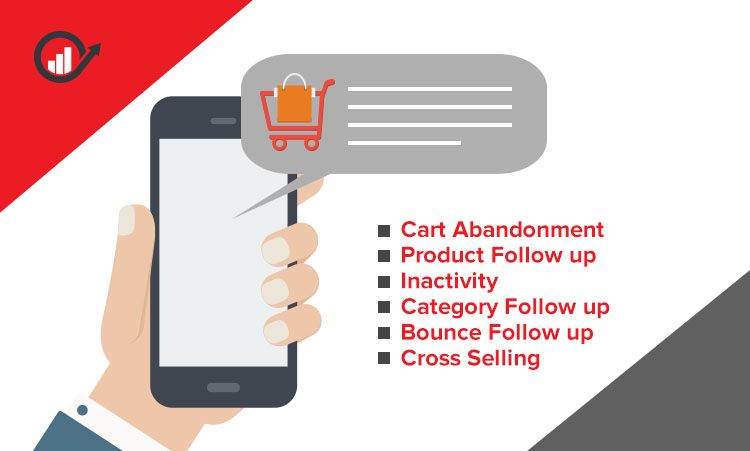 We hereby present you the automated push notifications:
Cart Abandonment: 

Aims to emphasize the benefits of finishing the transaction and decreases the cart abandonment rate.

Product Follow up: The product with the highest chance of acquisition will be sent through this notification.
Inactivity: A notification sent to the users that haven't visited your website for a predetermined period of time.
Category Follow up: Comprises one category in which a visitor is most interested.
Bounce Follow up: Sends the most popular product from the previous week in order to bring back the visitors that bounced.
Cross Selling: Analyzing what other users are buying, a product related to the one already bought by the customer is being sent through this Notification.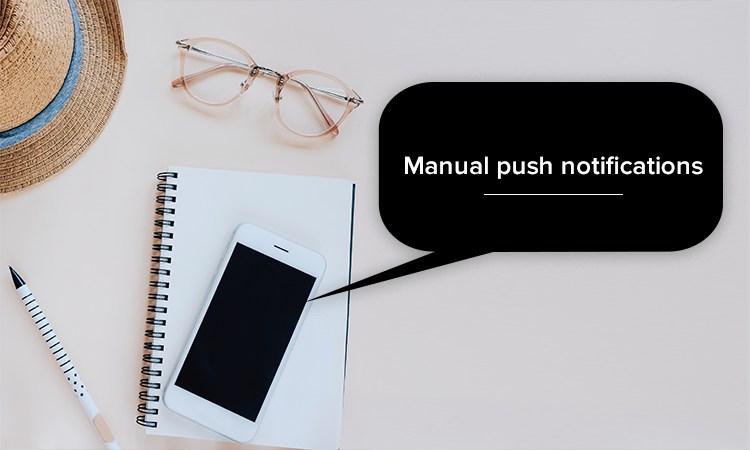 Manual push notifications
Along with the automated push notifications, you can now benefit from another communication flow with your customers, complementary to the existent ones.
With manual push notifications you can send any flash news, promotions or offers, setting the date and time, including instant delivery.
---
Now you should start pushing visitors to come back to your e-shop! If you don't have a Retargeting account, open one and get a 14 days free trial!