What can you tell us about your online customer service? Are you closer enough to your customers?
You probably know that we are living right now the "Age of Customer" and that "Power to the Customers" is the motto; that's why beside investing $$ in bringing visitors to your website, you should definitely think about how to improve your online store customer service.
Do you know what successful businesses have in common? Satisfied Customers!
Knowing the fact that online stores are less personal than the offline ones, you should think about how to fill this gap, so your clients won't feel the absence of a human being. In the online medium things move faster: think about an unsatisfied customer – what are his options to express his anger? He can send you an email, he can write a social media post, he can leave you a bad review or he could write an entire long blog post about his experience. Think about how many people will see his actions!
Don't forget that they have a Share button! People like to share things – yes even the bad ones!
So, considering these consequences, let's see how you can improve your online store customer service!
Be there – of course, this is the first rule. Be there when they need you. Provide them multiple options to contact you – email, telephone or live chat. Be sure that this information about how can they contact you are visible and at the right place. Some online stores prefer tickets for their customer service, but many people think this is a process that takes a lot of time and as you know they want an answer right there and then. If you are also using them, make sure you give them the answer pretty soon – send an email and tell them when they will receive your answer.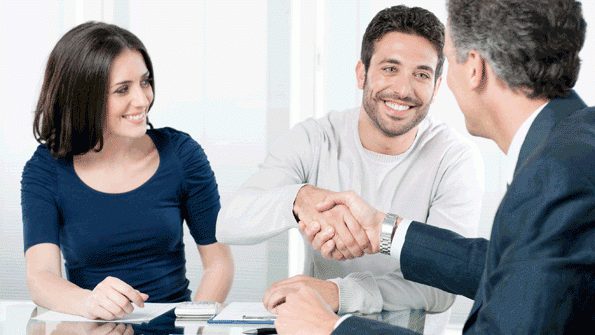 Be Helpful – A fast answer without giving them a solution won't make them happy. Try to find out what are their needs and then think about a solution. Sometimes you will have to face simple questions like "How can I pay?" or "Do you ship in Canada?", but sometimes you will have to face some bad reviews from your clients. Try to think about their problem and figure out how can you solve it and improve their online experience. As a tip, try to avoid starting your messages with "No".
Empower your team – "Sorry, I can't help you", is not a solution. Try to train your entire team on how things should work, so they can answer your customer's questions. If all your customers should wait for only one person's answer, they will get frustrated. Give your employees the power to take decisions so they can be able to help your customer. If you have a Call Center, then you now well all this pressure will go. You can help them with their work by implementing an automated sales process.
Build an effective FAQ page – A simple FAQ page won't help you if you don't build it around your customer's needs. Considering your experience with your past customers, create an effective FAQ page that can help your customers find the answers they need without contacting your team. The best members that can help you with this list are actually those from your Call Center team. After you collect them, try to organize them in the FAQ page, by thinking about your sales process, so your customers can easily find the flow.
Keep things simple – And by this we mean you should think about how your website looks like and how comprehensive is your shopping process. You should take into consideration your customer's needs in order to meet their expectations. Make your website user-friendly and things will definitely get better. If you are an online store, make sure you have the critical elements easy to find: price, shipping and return policies.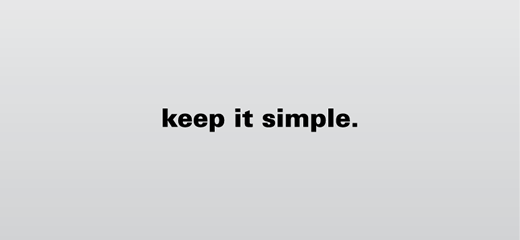 Considering how important is your customer care for your business and how it can increase your sales, you should definitely pay more attention on improving this side of your business.
Make your customers happy and they will buy your products over and over again! More than that, they will tell to all their friends about you and you know the importance of referral for any business.
Don't forget about personalization! In order to improve your only customer experience, you should try to use email retargeting, too. Make the profile of each of you customers and then retarget them through email, considering their actions on your website. As a solution for this kind of 100% personalized communication we can recommend you to try Retargeting.Biz.
What can you tell us about your customer service?
Sources:
http://www.entrepreneur.com/article/172294
http://www.register.com/learning_center/improve_cust_service.html
http://mashable.com/2011/07/01/customer-support-online/#zCc.cPFYKsq9
https://econsultancy.com/blog/1946-10-tips-on-improving-online-customer-service/
http://blog.yotpo.com/2014/12/18/how-to-improve-online-customer-service/
http://www.helpscout.net/blog/improve-online-customer-service/
http://www.forbes.com/sites/sundaysteinkirchner/2012/08/22/5-ways-to-improve-your-customer-service/
http://www.nanorep.com/ways-to-improve-customer-service
http://www.marketingdonut.co.uk/marketing/online-marketing/social-media-and-online-networking/ten-ways-to-use-social-media-to-improve-your-customer-service
Photos:
http://www.inc.com/jordy-leiser/5-things-elite-customer-service-teams-never-do.html
http://www.proflow.ca/about-proflow-systems/satisfied-customers/
http://ehstoday.com/safety/can-worker-safety-impact-customer-satisfaction
http://www.star.gr/Pages/
http://hixagency.com/Faq
http://www.beingabusinesscelebrity.com/simply-simple-saves-stress/
https://www.censhare.com/en/more/about-us