Conversion optimization can be more than a great product description or a stunning call-to-action with different fonts and colors. It's also about your customer's psychology. A really great way to succeed is by knowing their psychology.
It seems like "psychology is mission critical for traffic acquisition and conversion optimization".
Today we will talk about two psychological factors that can help you increase your sales by the power they have on the human psyche: urgency and scarcity. The fear of missing out one of your products can have a great effect on your customers.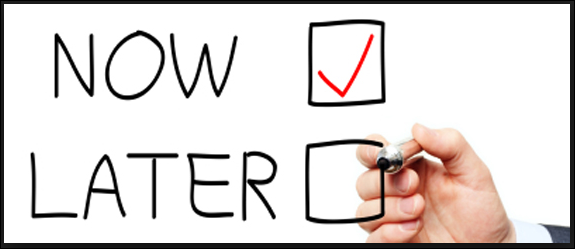 These two really work because they can change your customer behavior.
Let's start talking more detailed about each one of them.
Urgency
Here it's all about time – people feel they should act quickly because the company has something to offer that is really important. Yes, it has to be important if you want to use urgency.
Think about someone who sells umbrellas at the subway exit in an autumn rainy day against selling umbrellas in the middle of the summer. Yes, you could say they can protect you from the sun, but how many people do you think will buy its umbrellas? This is what we are talking about!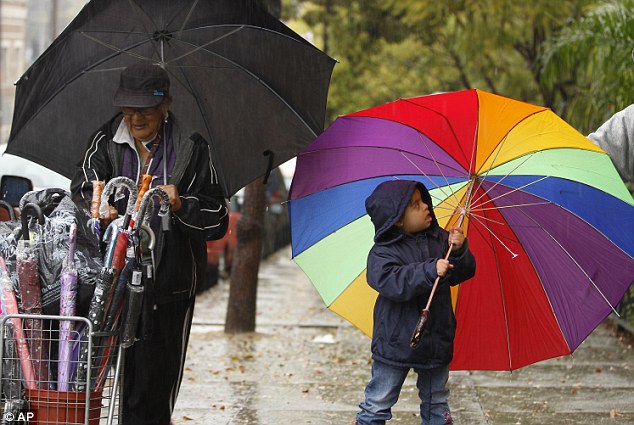 As we said before – it's all about time – you want them to buy your product right now. Think about an offer from teleshopping commercial. All those promoters tell you that you can enjoy their offer if you buy that pillow "right now"!
Well you can induce this state of urgency on your website, too by using some simple element.
Use time limits:
– Order this within next 5 hours
– This offer ends at 6 pm
– Only on 6 October
When choosing these time limits you have to think about what kind of products do you sell. If your business it's about selling cars – you can't give a time limit like: Ends in 3 hours. This could be a perfect limit for those who sell clothes. You have to think about your product's value, because it is directly proportional with your time limits.

Use words that express urgency
Now, Today, Instant, Immediately, can do some magic for you.  These words will encourage you customers to make a decision because they push people to convert right away.
Use numbers
Sometimes people need time and a number of examples. Well this is the right moment to use your big numbers; they will give your customers the perception that your offer is really important.
Use the right colors
There are some colors that can induce the sense of urgency like: red, orange or yellow which are all associated with fire. They are not doing your entire job for the urgency effect, but they will give you for sure a helpful hand.
When using all these tips for urgency remember that all this won't work if your product doesn't fit your targeted audience. You may have all the right elements to succeed but if you are talking to the wrong person, there won't be any results.
Include Page Countdown Timer
This can be more powerful than including on your page the end day for your offer, because people can see how the time flies by and they have to hurry up.

A good idea to use this countdown timer is for shipping. Choose some products from your list and display on their pages the next message: You have free shipping if your order within the next [your time limit].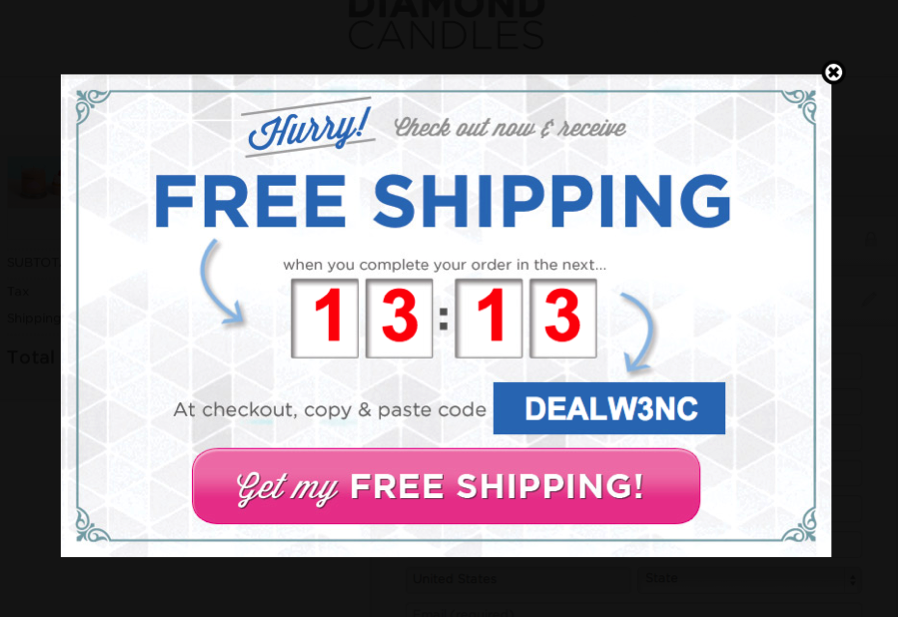 You can also try the deal-of-the-day (flash sales) to express urgency. You can use a special tab in your menu called Flash Sale and also a special message on your landing page to remind your website visitors to check your offer. Then you will use on your Flash Sale page a countdown timer to tell your customers when this offer expires.
Scarcity
When we talk about scarcity in ecommerce we talk about limited supply of your products and this time the difference between demand and products is inverse proportional.
This means that if you have plenty of stuff, no one wants it, but if they see that you have a limited number of products, then the desire for your products will grow. A big advantage of scarcity is that it lowers or best case scenario it eliminates procrastination.
Here are some examples of how to create scarcity:
Display your stock
This could be a very good technique to increase your sales, but pay attention: don't display a big number, because you won't create any scarcity.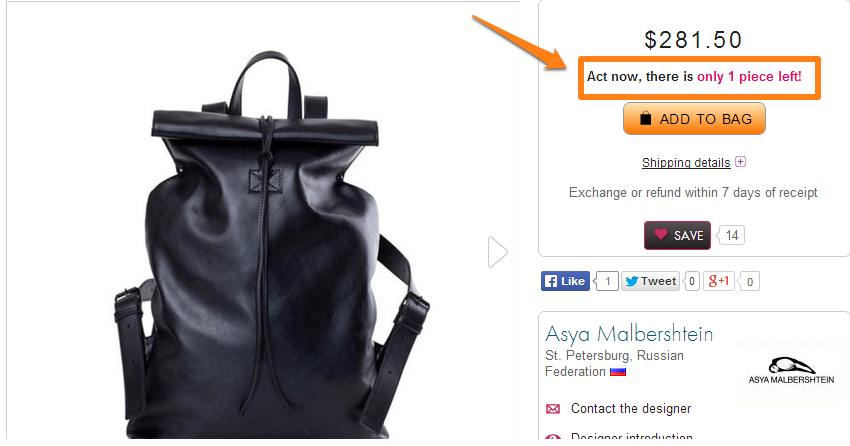 Let's think about you sell phones. Please don't display a message like: Only 100 left, unless it's the last model, you really know your clients want it and you already have 300 pre-orders.
Set the limits
If you organize a conference or a seminar you could create scarcity by announcing that you accept only 200 participants. You could use this strategy if you want to set a limited number of new clients, too.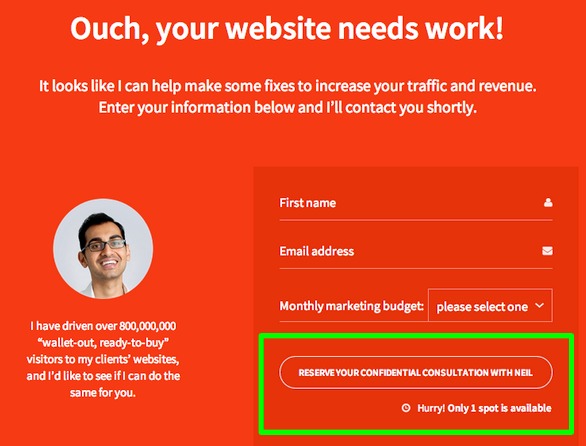 Put the negative products in a good light
Do you have a product that is not performing well? Don't send it to the "Reduced to sell" side; use the vault technique – get this product, before it's gone!

Always A/B Test
When you decide to use urgency and scarcity for your products, we recommend you to make some A/B Testing – this way you will find out what performs better for your business.

On your Marketing Don'ts you should write these two rules:
Don't advertise falsely – make sure you are telling the truth;
Don't abuse he demand- don't push the limits with redundant offers.
Do you use these techniques on your website?
Share your success with us!
Sources: 
– http://conversionxl.com/creating-urgency/
– http://www.marketingprofs.com/articles/2015/27133/dramatically-increase-conversions-using-the-scarcity-principle
– https://vwo.com/blog/use-urgency-scarcity-increase-ecommerce-sales/
– http://blog.granify.com/using-scarcity-to-create-shopper-urgency/
– http://www.shopify.com/blog/48515717-while-supplies-last-how-to-use-scarcity-and-urgency-to-increase-sales
– https://www.sweettoothrewards.com/blog/using-scarcity-boost-sales-ecommerce/
– http://blog.crazyegg.com/2014/08/06/urgency-scarcity/
– http://blog.klaviyo.com/2014/11/06/why-scarcity-and-urgency-should-coexist-in-your-marketing/
Photo credits: 
– http://blog.rejoiner.com/2015/02/4-proven-urgency-techniques-to-increase-conversion-rates/
– http://www.dailymail.co.uk/news/article-2571026/Emergency-crews-forced-rescue-NBC-reporter-got-stuck-mudslide-live-report-hundreds-homes-evacuated-historic-California-rainfall.html
– https://www.youtube.com/watchv=0IMTGT4jmTw
– https://betterretail.wordpress.com/2010/06/09/scarcity-in-ecommerce/
– https://econsultancy.com/blog/63680-15-ways-ecommerce-sites-can-use-urgency-to-increase-conversions/
– https://www.sweettoothrewards.com/blog/using-scarcity-boost-sales-ecommerce/
– https://vwo.com/blog/use-urgency-scarcity-increase-ecommerce-sales/
– http://blog.getrooster.com/building-killer-exit-overlay-using-conversion-centered-design/
– https://vwo.com/blog/preparing-your-ecommerce-store-for-maximum-sales-this-holiday-season/
– http://consumerist.com/2014/09/16/what-is-alibaba-and-can-i-use-it-to-buy-280-pairs-of-pants-at-a-time/
– http://blog.crazyegg.com/2014/08/06/urgency-scarcity/
– http://ux.stackexchange.com/questions/12143/red-buttons-in-an-e-commerce-site
– http://www.digitalmarketing-glossary.com/What-is-Flash-sale-definition
– http://blog.wishpond.com/post/104158262102/5-ways-you-can-create-urgency-on-your-landing-page