So you've just opened your first e-store. Everything goes pretty good, the orders keep coming, your clients are sending positive feedback and your business is constantly growing. Until it happens: one of them isn't satisfied with the product he or she ordered and wants to send it back.
You were aware that this was supposed to happen eventually, but you were taken a bit by surprise. Hey, calm down! There's no need to panic, as this is an inevitable consequence of selling online and every retailer is dealing with them. In order to avoid unpleasant situations, we've put together a short list with tips which help you handle e-commerce returns with ease.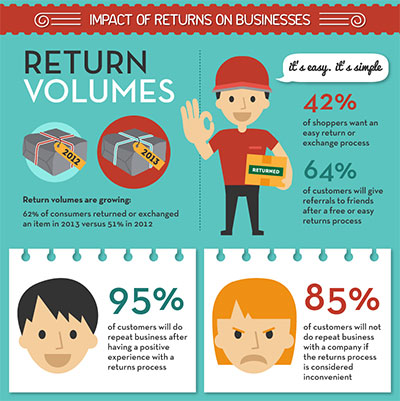 Include an online return process on your website
This is basically a no-brainer since it allows customers to request a return, not to mention it allows you, as a retailer/seller to save a lot of time. You will be informed about the items you will receive back from clients, the reason why this is happening and you will be able to plan the whole process.
For example, if you're selling clothes, you will have all the details that lead to the return: wrong size, wrong color, wrong fit and so on.
Even more, if the return process is automated, you will again save a lot of time. Therefore, make sure you include this point in your plans for creating an e-commerce website.
Add a clear refund policy on your website
OK, so you have implemented a return process, but make sure you let all your clients and potential clients about the fact that you are willing to accept refunds. The policy should be easy to find and formulated clear enough to explain all the steps of the process.
Don't forget about mentioning all the situations in which you can't offer a refund, in order to avoid negative reviews from users who won't be eligible for a refund due to reasons that aren't mentioned in the policy.
Don't ask for a return fee
More surveys revealed that people don't even bother buying a product that could be the subject of a return if the return is not free, so making them pay for the process will definitely reduce the number of potential customers.
Besides this, a free return can be a big incentive for anybody that wants to buy a product about which he or she is not sure. If you mention that the returns are free, they will be more motivated to buy!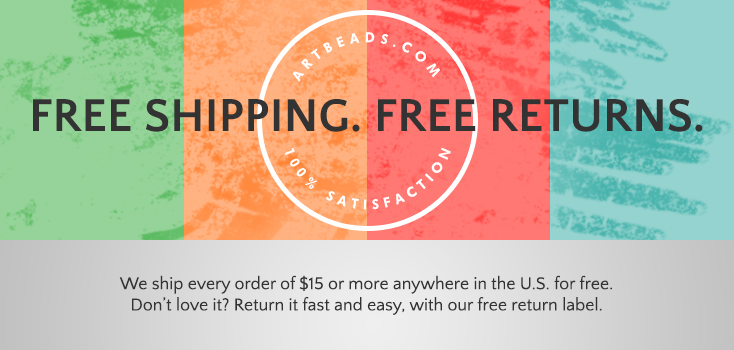 Let people know about free returns!
If you're offering free returns, congratulations! You've joined a select club of e-stores that care about their clients' satisfaction and you should let everybody know about this. When promoting your website, make sure you inform clients and potential clients about your free return policy.
Make announcements directly on the website or on your social media profiles. Because you're living in 2015 and you know that social media is an essential part of your market strategy, right? Believe us, it works great!
Don't argue with customers who are returning items
A return is not something that you want to happen since from the beginning you will have a loss. Also, a lot of customers will want to return products from some of the most 'interesting' reasons. And yes, there will be situations when they won't be eligible for a return, but our advice is to not be so strict in these situations.
If they are looking forward to returning their products due to some ridiculous reasons, don't accept them, but otherwise, don't argue with them that much, as they will remember this and think twice next time they're planning to order from you.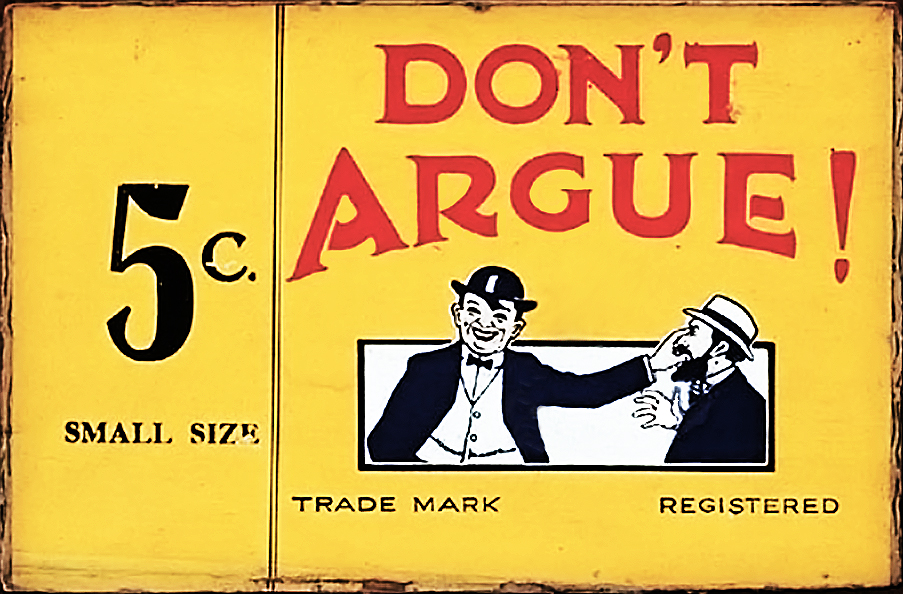 Keep customers informed about the status of the return process
If a customer is going through a return process, there's no doubt that he or she will be constantly interested about how everything goes: if you have received the product, if a new or a refund is being sent over and any important details.
And it's obvious that your support team will have to deal with all these questions, so why not avoid this by informing customers about the status through an automated email system?
Use your customers' feedback after the return process is completed
A few questions about how everything went are excellent for your business. Ask your clients how the whole process was and thank them for the help. Simple but efficient!
And this is where our list on how to handle e-commerce returns comes to an end. Hopefully, you will find all these tips useful and will apply them in the near future, in order to increase the level of customer satisfaction.
Sources:
http://www.businessnewsdaily.com/6858-ecommerce-returns.html
https://econsultancy.com/blog/9906-handling-online-returns-14-best-practice-tips/
https://www.shipwire.com/w/blog/quick-tips-for-hassle-free-online-returns/
http://www.redhotpenny.com/blog/how-to-handle-your-customer-returns
https://ecommerce.shopify.com/c/shopify-discussion/t/how-do-you-handle-returns-refunds-and-exchanges-146523
https://www.boxchilli.com/e-commerce-how-should-you-handle-customer-returns/
http://www.gravit-e.co.uk/online-returns-processing
Photos:
http://www.supplychain247.com/article/maximizing_efficiency_and_minimizing_costs
http://www.artbeads.com/free-shipping-free-returns.html
http://pasttensevancouver.tumblr.com/post/41881760680/dontargue1920s
http://xipixlogistix.com/2014/05/08/3-tips-for-better-returns-and-exchanges/