Cart Abandonment Automated E-mail: the message is sent after a customer has added a product in their online shopping basket and then left the website without finalizing the order.
Advantages:
Gives the customers the right reason to finalize the order, depending on their behavioral analytics, in order to increase their lifetime value as customers and gaining back lost revenue.
Mechanism:
The e-mail is sent to known visitors who abandoned their cart, with the products that they wanted to buy along with an incentive to place their order.
Communication flow:
This automated message can be part of a three steps communication flow: after the parent e-mail is sent, you can send a second e-mail (as a reminder) depending on the response to the first one. Also, you can set up a SMS reminder as the third step in order to increase the chance of buying.
Case study:
A new Retargeting client, one of the leading fashion stores in Eastern and Central Europe, with free trial in May 2017, had the following results for the Cart Abandonment Automated e-mails: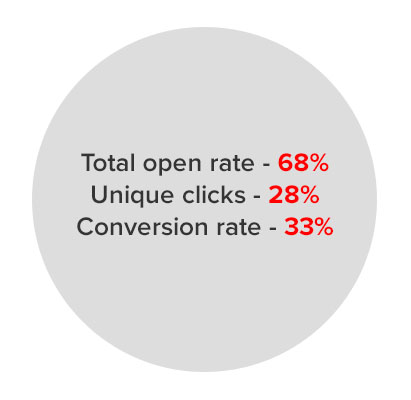 Did you try a marketing automation software for your e-shop? With Retargeting, you can benefit from a 14 days free trial period.