Here is some food for thought. Online grocery sales have escalated dramatically over the last couple of years and, according to forecasters, by 2023 online food shopping will account for nearly 10% of the total grocery sales. So why are customers suddenly going online? Going to physical stores is time-consuming, especially if you have a busy schedule. As a result, online food shopping has become more convenient. But how can you make sure your customers find your store trustworthy? Here are 8 marketing strategies for food e-commerce that will boost your sales and make customers loyal.
1. Delicious mouth-watering visuals
Your website speaks for your brand and since photos speak for your products, use engaging visuals on your website. You can even turn your homepage into your menu. If your products are delicious, so should be your visuals. Large, professional, high-quality photos will sell the products themselves. To gain credibility, use a professional photographer to take photos of your products and a graphical designer to place them in different backgrounds. Also, make sure you display multiple photos for each product so your customers can get a closer look at them.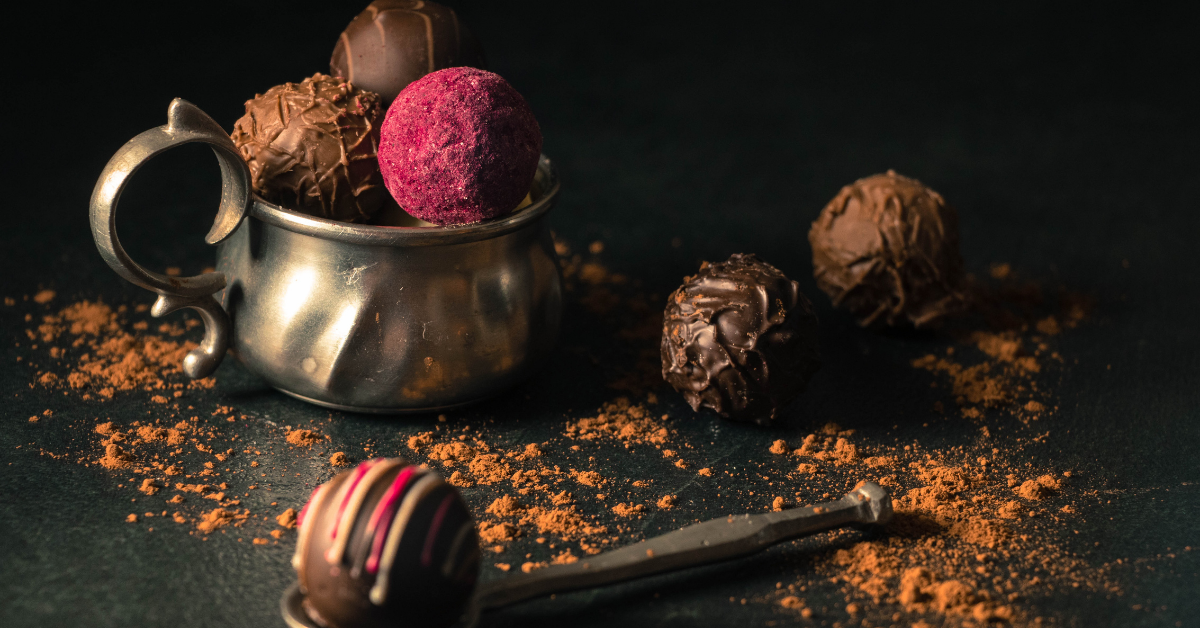 Get practical! Create a 360-degree experience
Since online shoppers can't taste your products, make them crave them. Create 360 degrees spinnable visuals. By letting customers manipulate photos (by zooming or rotating) you give them the chance to process the product as they would in-store. It is no wonder that spinnable visuals boost online sales. 
Choose an appetizing color palette 
If you want customers to yearn for your products the moment they set foot on your page, make sure you use a food-appropriate color palette. Over the years, specialists found magical colors that trigger your appetite. The most effective ones are reds, oranges, yellows, greens, and browns. 
2. Be transparent & educate your customers 
A picture may be a thousand words, but if you truly want to gain your customers' trust, make details your secret weapon. Make sure products speak loud and clear. Staying healthy is important for prospects, so make sure you tell them what to expect. 
Include ingredients in your products' description: some customers might be allergic to certain ingredients. 

Nutritional facts: some of your customers want to lose weight, so they should know which products are low in calories.

Preparation details: others, on the other hand, may want to stay healthy and avoid semi-finished foods.
Make sure your products are relevant and seasonal. For instance, it might be more rewarding for your online food store if you hide certain products when they are no longer in demand. This way you can make up space for new seasonal items that sell like hot cake. For example, you can showcase decorated eggs for Easter, ice cream for summer, and hot chocolate for winter.
3. Whet their appetite – make brand awareness your tasteful campaign 
Food plays a crucial role in our daily lives: it is a primary need. Nowadays, however, people are no longer buying food just to survive, they are buying food to also stay healthy. So if you need a branding approach, here it is. Make sure your customers know your products make them healthier. Yet, make sure your selling point is unique. Here are some useful tips:
Highlight your specialty – do you sell homemade chocolate cupcakes? Use them as a unique selling point. 

Find a funny selling approach – Take

Ugly Drinks

for example. Their selling point is: get real and get ugly. 

Create an emotional brand story – if it sparks emotion it sells. Take

D.O.M Restaurant

, for example. The founder faced a difficult path in becoming a world-renowned chef. During his teen years, he had a drug problem so he traveled to Europe for a new start. He chose gastronomy because it offered him a visa. After working for high-end European restaurants he returned to Brazil and reinvented Brazilian cuisine. He picks his ingredients directly from the Amazonian Forest.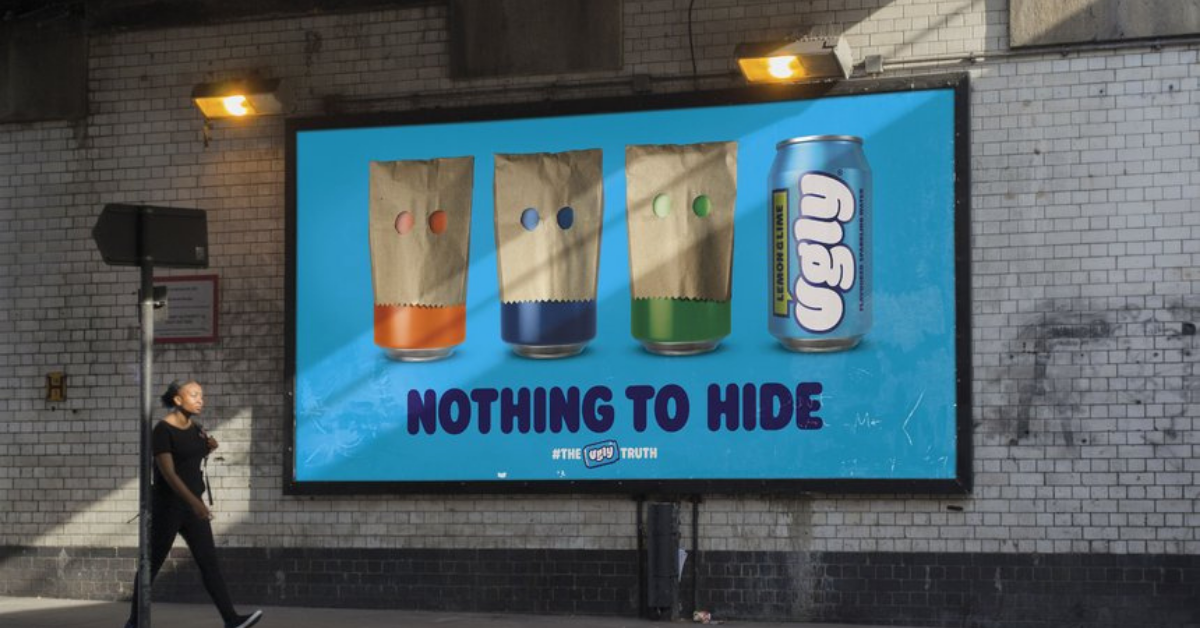 Emphasize Google Search Campaigns 
If you found an appetizing selling point, make sure you are visible to them. If you own a restaurant, emphasize search campaigns. People look for restaurants when they want to go out. As a result, they will most likely browse through Google using specific keywords related to your services. Make sure your SEO is optimized and up to date because a dynamic search campaign might be just what you need to turn prospects into loyal customers. 
Leverage Geolocalization 
People are more likely to go to their nearest restaurant. Therefore, leverage geolocalization and make it easier for them to find you. Google Ads offers a range of targeting features, including country, region, state, cities, radiuses, and postal codes. This way, you can eliminate unqualified visitors from clicking your ads and save money, since you won't have to pay for their clicks.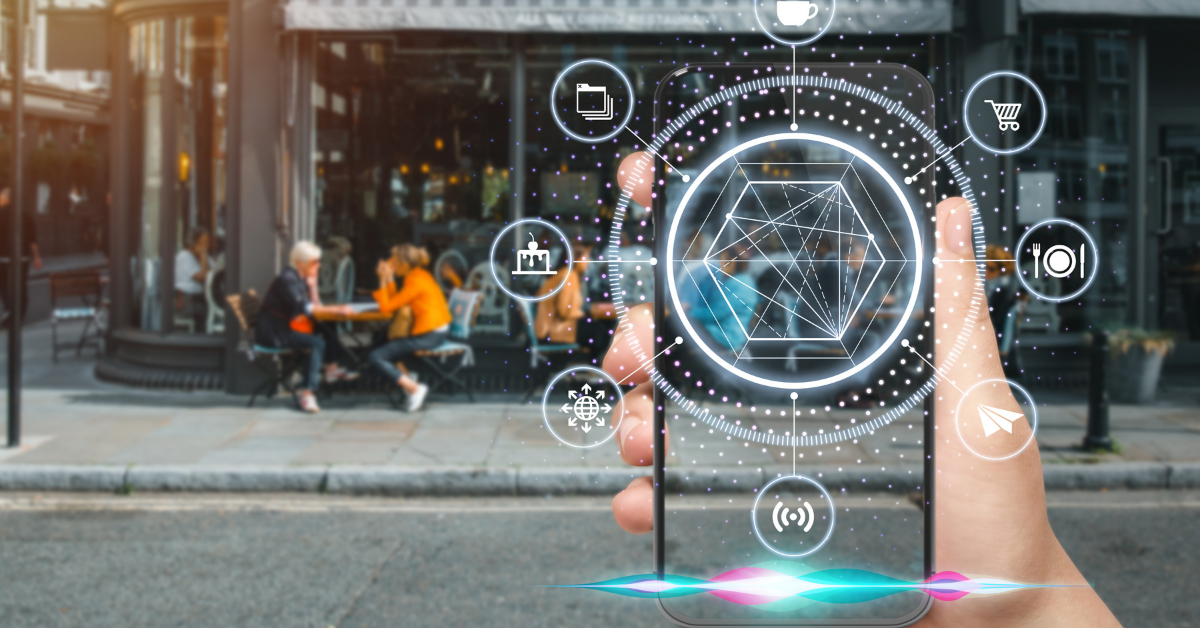 Choose your products carefully when advertising 
Hunting prospects can be difficult, especially when you're operating in a competitive field such as the food industry. But there are smart tactics to stand out, even when competing with big online grocery stores. Make special products your best marketing recipe. If you specialize in fresh delicious pies, make sure you use them in your dynamic campaigns such as Google display or search ads. If you don't have a special product, rely on those that are hard to find in stores or that appeal to people all around the country. 
4. Make Social Media your cherry on top marketing strategy 
A picture is worth a thousand words and people love looking at tasty food. So make sure you leverage Social Media if you want people to gawk at your delicious products and buy them. High-quality photos might do the trick. But since you want to engage with your customers on a deeper level, create user-generated content. Here are some awesome examples:
If you own a grocery store, post easy recipes using a variety of your products and challenge Facebook users to master their own recipe, using those products, and virtually send you their result. Choose the top 3 best recipes and reward them.

If you own a restaurant, ask followers to post pictures of your dishes using a specific hashtag. Repost them on your page. 
Make sure you post relevant content on a daily basis. You should also pay attention to trending topics. Use them as one of your best digital marketing strategies for food e-commerce.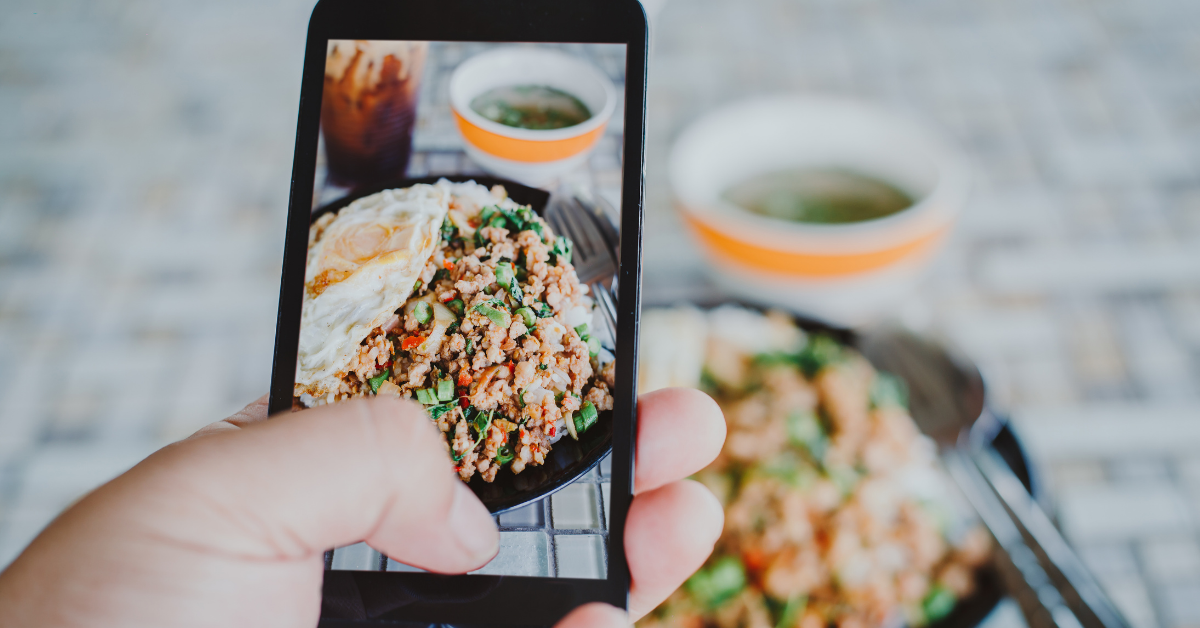 Leverage FOMO – If food expires quickly, so can promotions
Food expires quickly, so make sure you use this to your advantage. For example, due to its perishable nature, you can create a sense of urgency. If food expires, so can promotions. You can create a price alert campaign that lasts a limited period of time. Make sure the products you choose for this digital marketing campaign are best sellers. This one of the best ideas to promote online food and beverage shops.
Go one step further. Use Social Media not just to sell, but to educate users. This way, you will show prospects you care about their needs and establish yourself as a professional. 
Create an educational blog
Blogs are excellent channels to freely speak to customers and let them discover your brand personality. For a Food & Health online store, your blog articles should address delicious recipes, healthy diets, up-to-date food trends, and relevant case studies. Also, make sure you address customers' concerns. If one of your products could affect their health if consumed excessively, make sure you recommend how frequently they should use it. Create an interview with a specialist and address the subject properly.  
Keep in mind. Your blog posts should provide value to your customers, educate them, without being exceedingly salesy. However, do not hesitate to mention your products when relevant, and properly link them to send your readers to your online shop.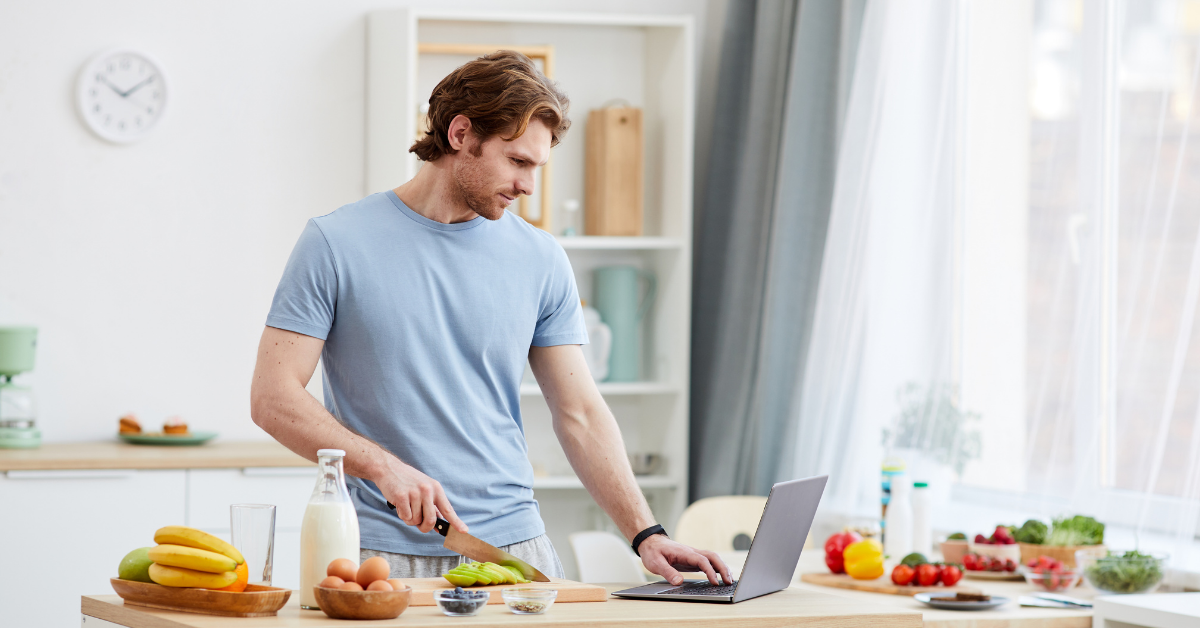 Give them a real taste – create video tutorials 
If providing written recipes isn't fun enough, create videos of you cooking certain recipes using your online grocery store's products. Go even further and ask a chef to collaborate with you. Not only will you create credibility, but you might attract a whole new bunch of prospects if you cross-promote your videos on YouTube. If you want to leverage user-generated content, ask Social Media Users to create their own video tutorials regarding recipes, using your products. This is one of the best social media marketing strategies for food e-commerce. 
5. Remarketing is Retasting with a new flavor
Hunting new prospects takes time. But since you already have a strong community, make them loyal to your brand. Remarketing is the secret ingredient. It is like giving customers a chance to retaste your specialty. But one that has been upgraded with new mesmerizing flavors. 
Create a custom audience targeting campaign if you want to upsell the most popular items from your online store. Or use a cross-selling campaign if you want to suggest complementary products to the ones they have already purchased. For example, if they bought pasta, suggest them a delicious sauce that blends perfectly. 
If they have already subscribed to your newsletter, make sure you remind them of your tasteful products. Send them price alert campaigns whenever you have a promising discount offer. The best part? You can do that without lifting a finger. At Retargeting.biz we use automated software that does all that work for you more effectively, in less time.
6. Make their life easier – create a subscription service
Having a busy schedule can be damaging to your health. Sometimes, being on a run means not having any time left for cooking or eating. So you might opt for a take-out, but daily take-outs can be prohibitively expensive. And let's face it, after a long day at work you don't want to come home and start cooking a meal. So if you feel helpless, here is the best recipe for eating properly, staying healthy, and saving a penny altogether. Register to a subscription service and if you own a grocery store create one to ease your customers' life.
Whether you provide pre-made meal packages or send customers just the ingredients along with a recipe, make sure your options address all needs. Create healthy meals for customers who desire to stay healthy, or veg-based meals for customers who are vegetarian. And don't forget about customers who want to lose some weight. Offer them low-carb meals. 
Subscription services are one of the best marketing strategies for food e-commerce.
Quick recap!
If your food is yummy, so should be your digital marketing strategy. Customers don't have to taste your products to crave for more. Use delicious visuals to trigger their appetite and detailed labels to keep them healthy. Emphasize google search campaigns and make social media your cherry on top marketing strategy. Remember to engage with your foodies on a constant basis and create a subscription service to ease their life. Follow these marketing strategies for food e-commerce and skyrocket your sales.